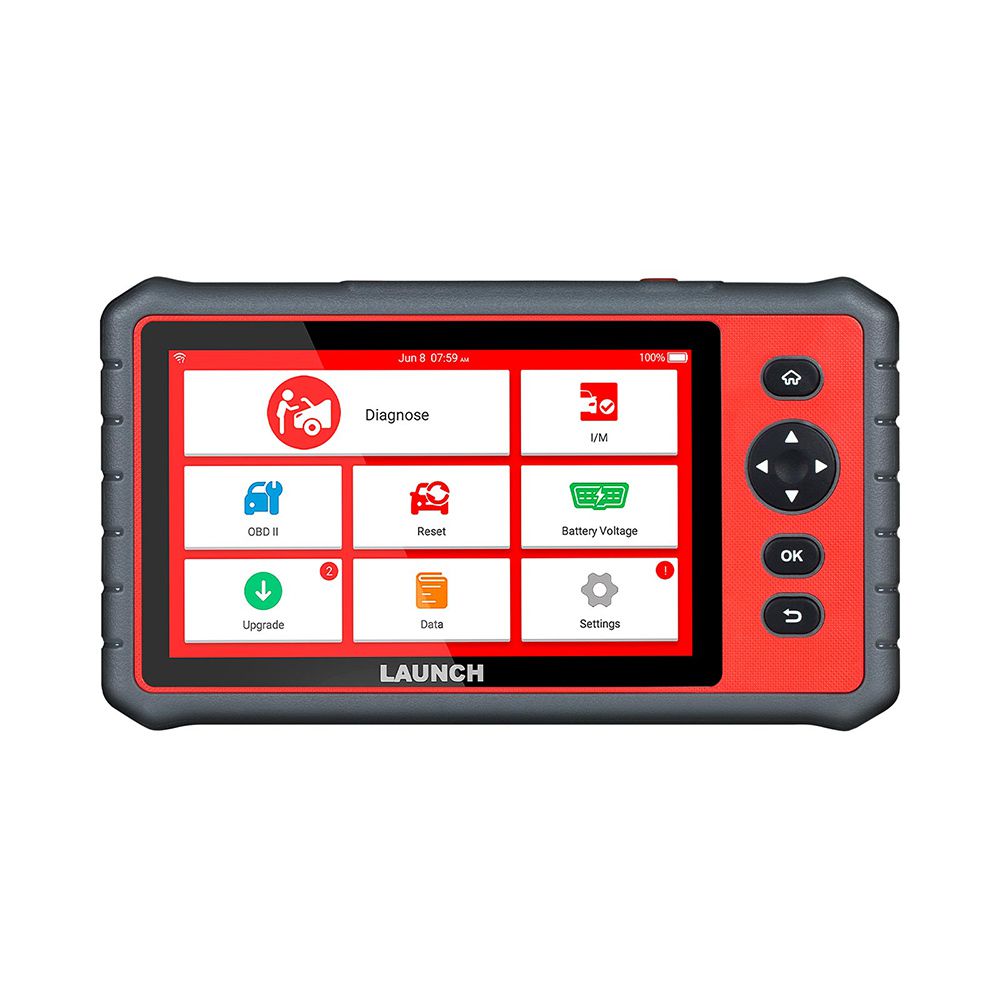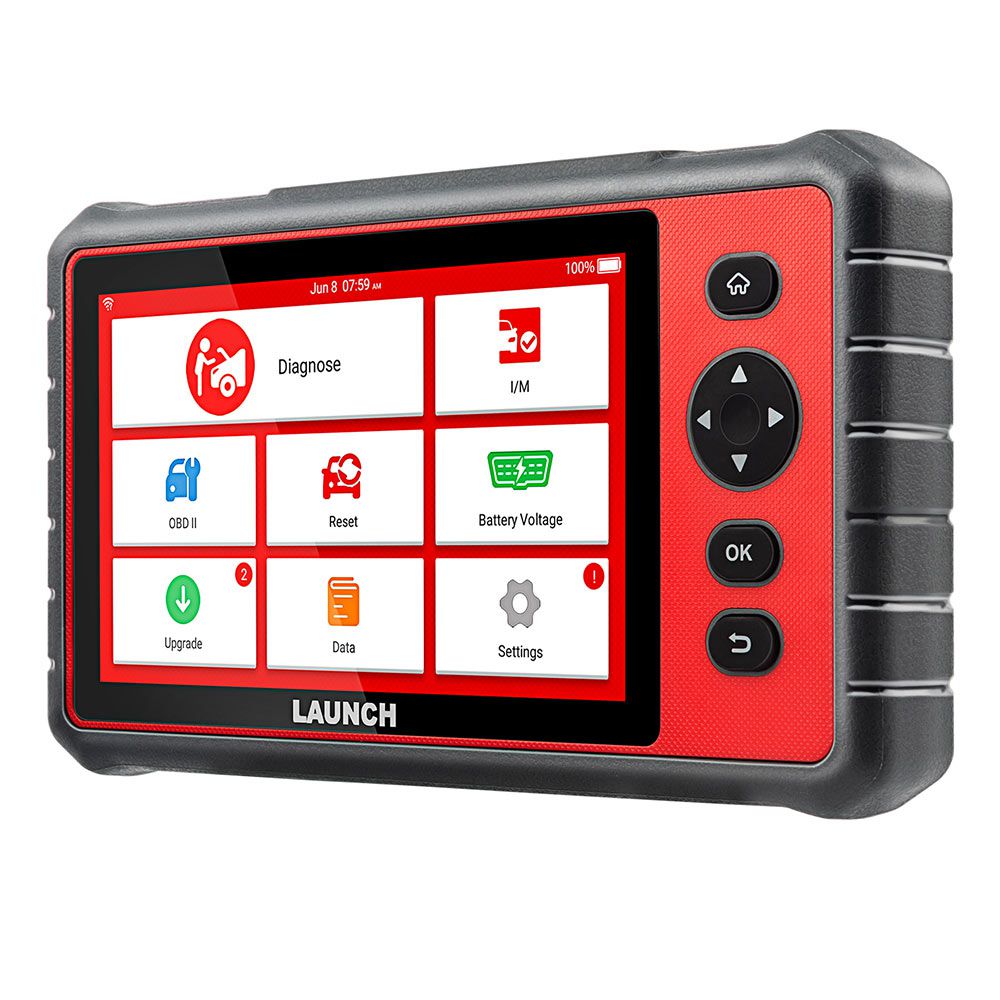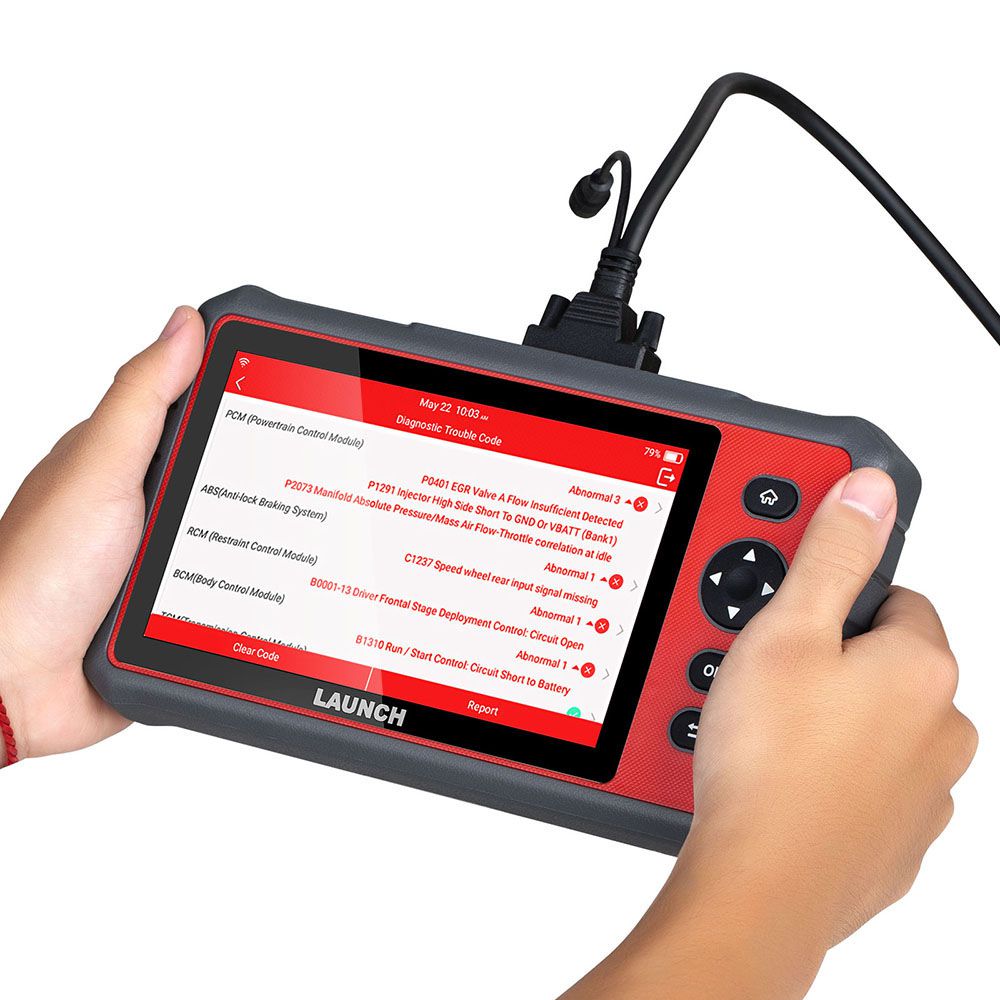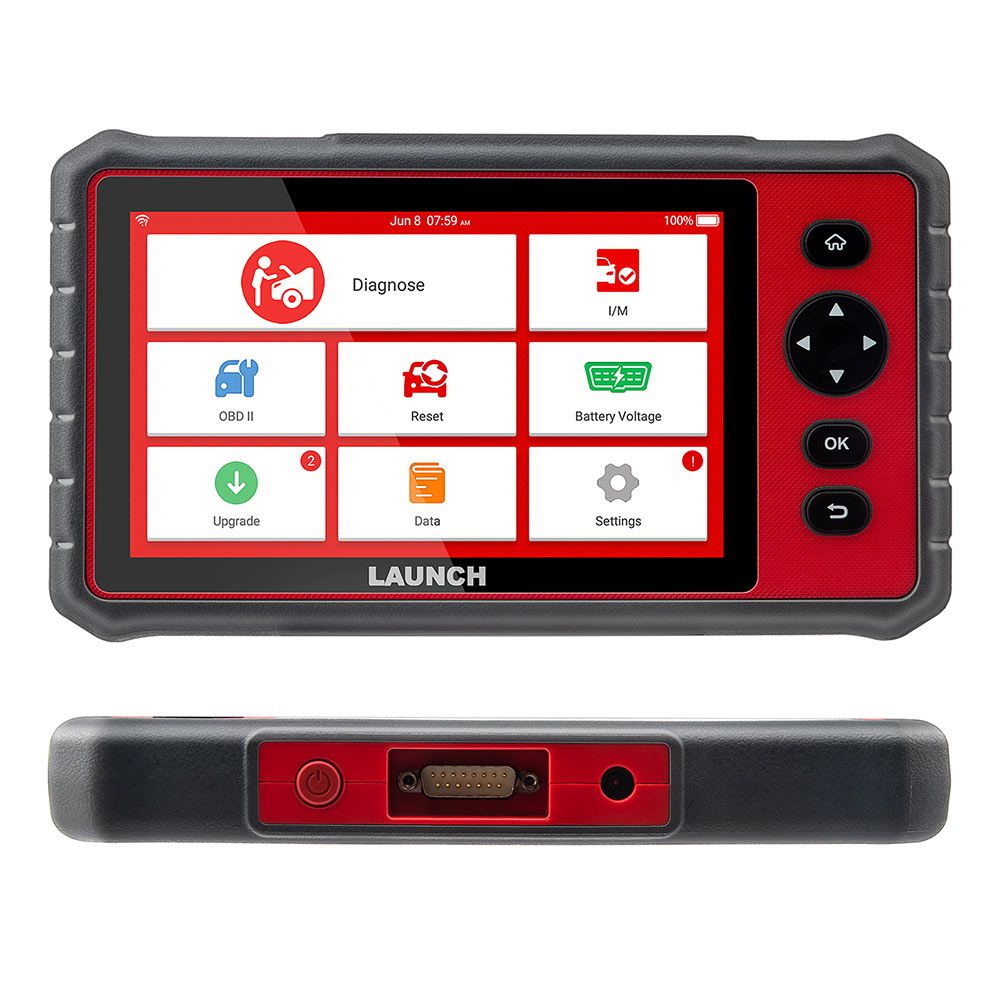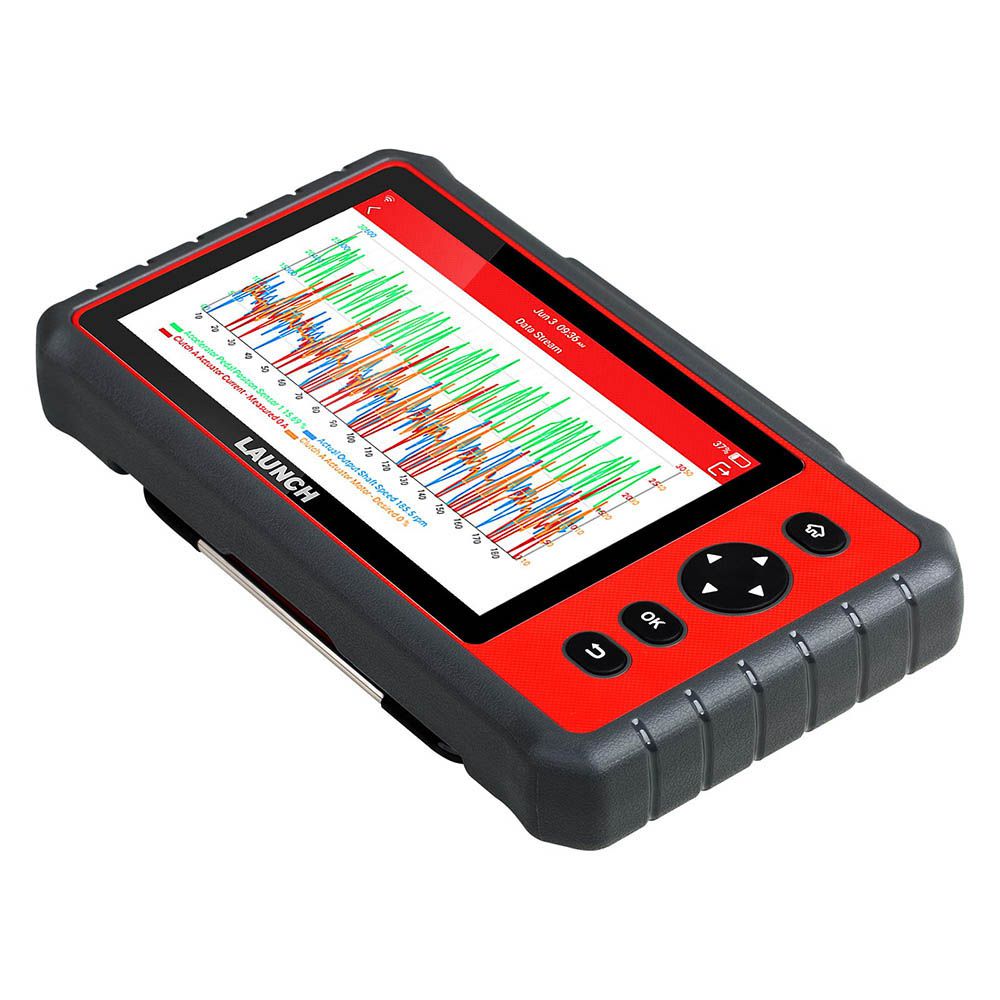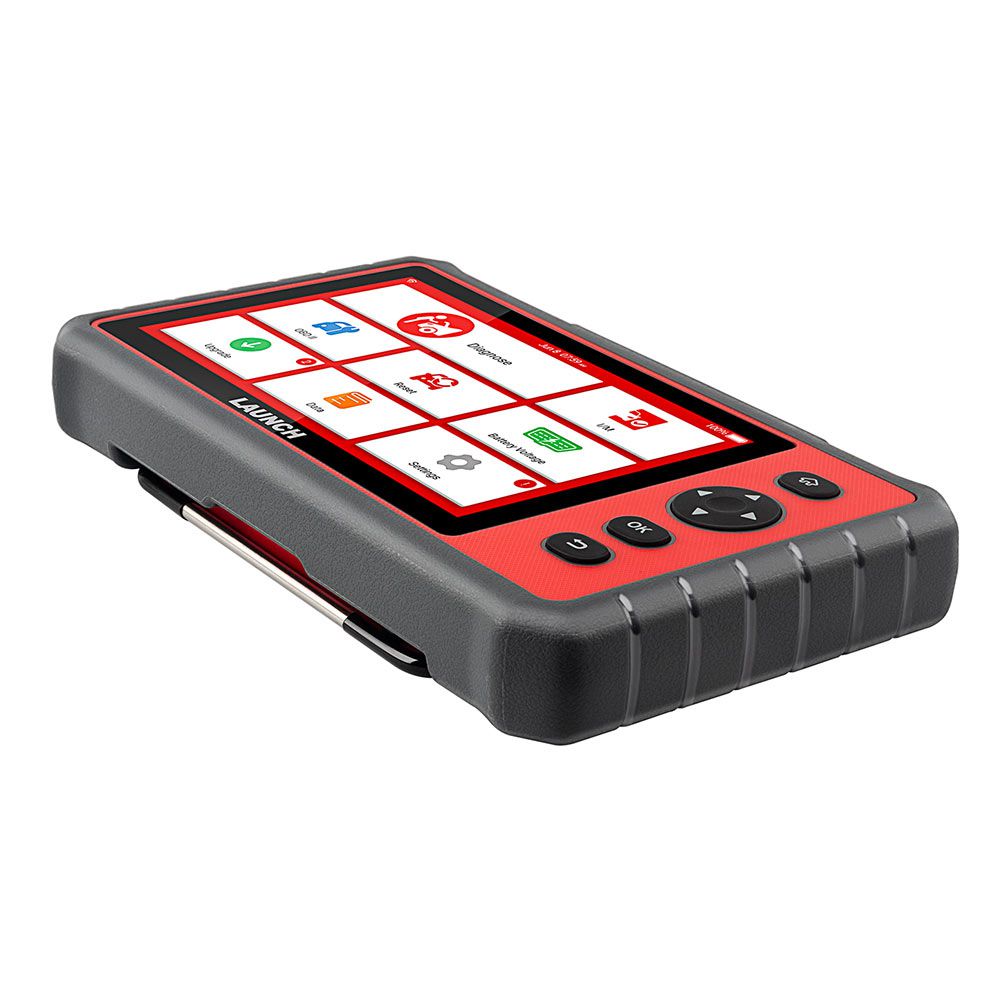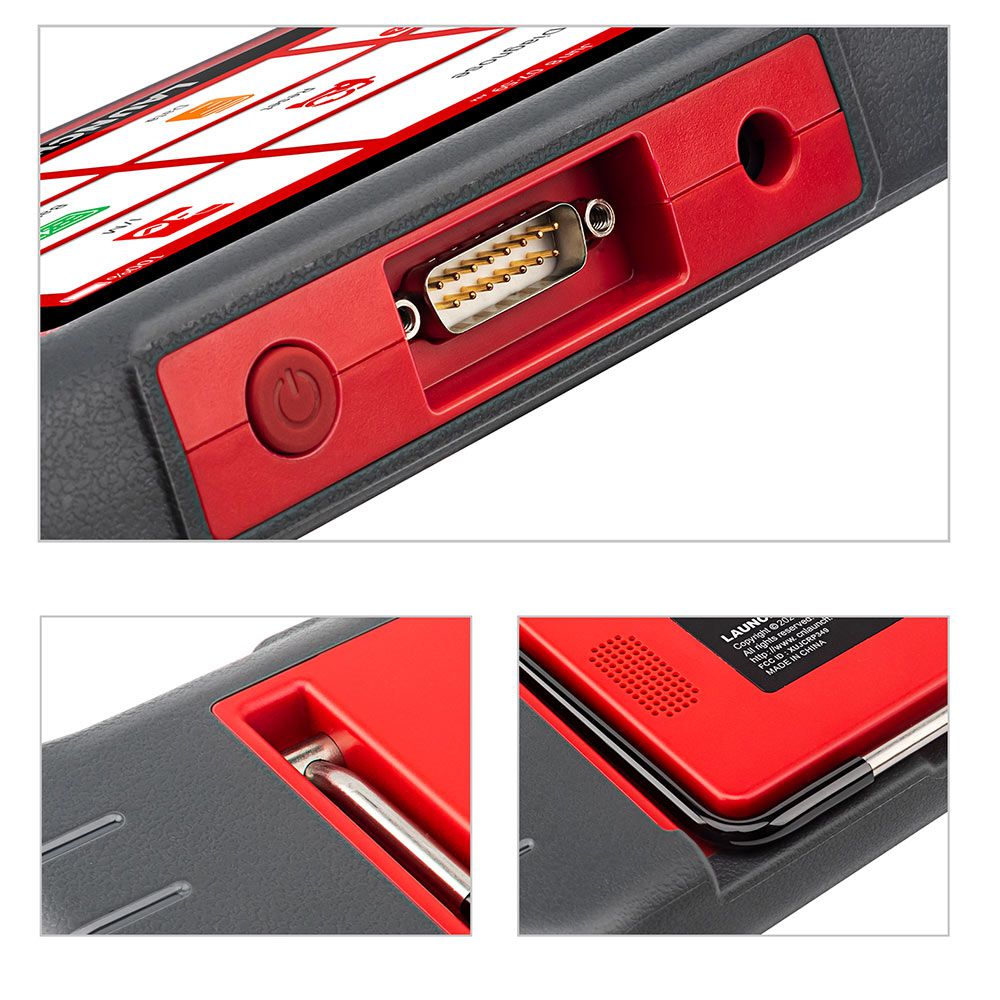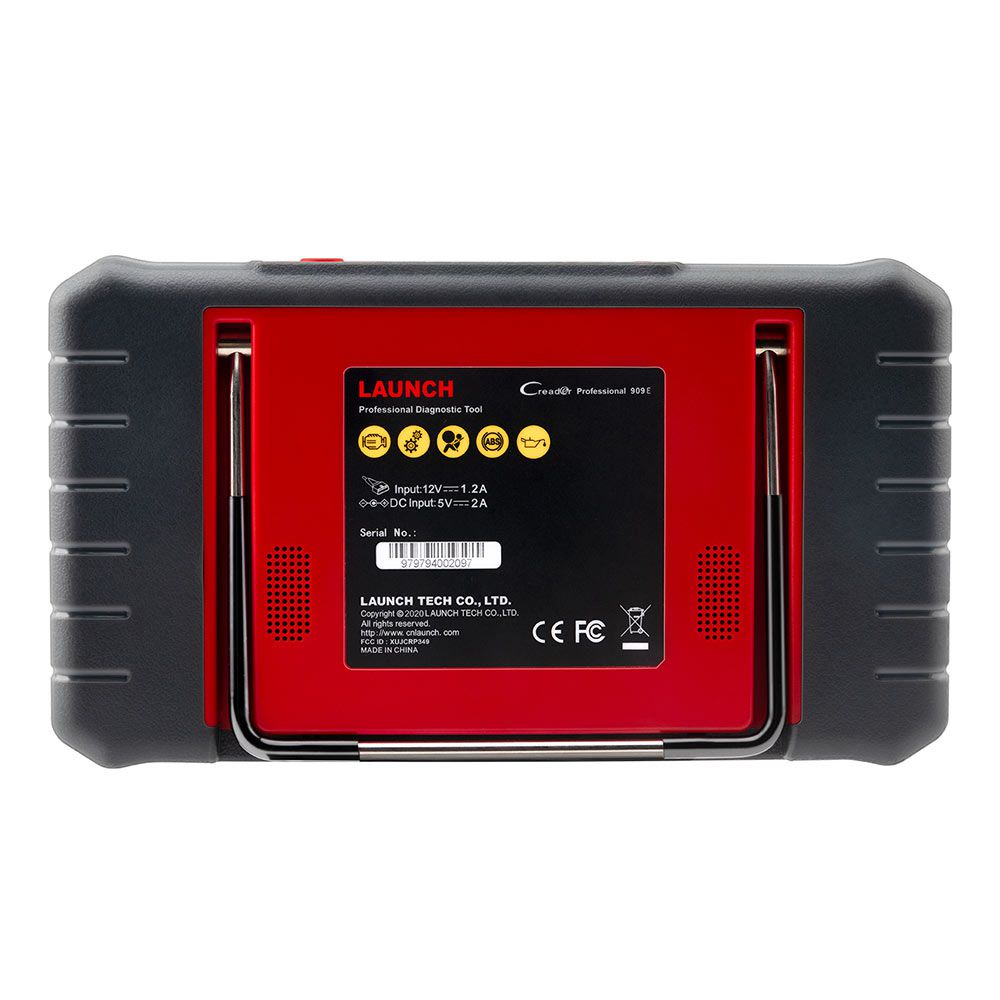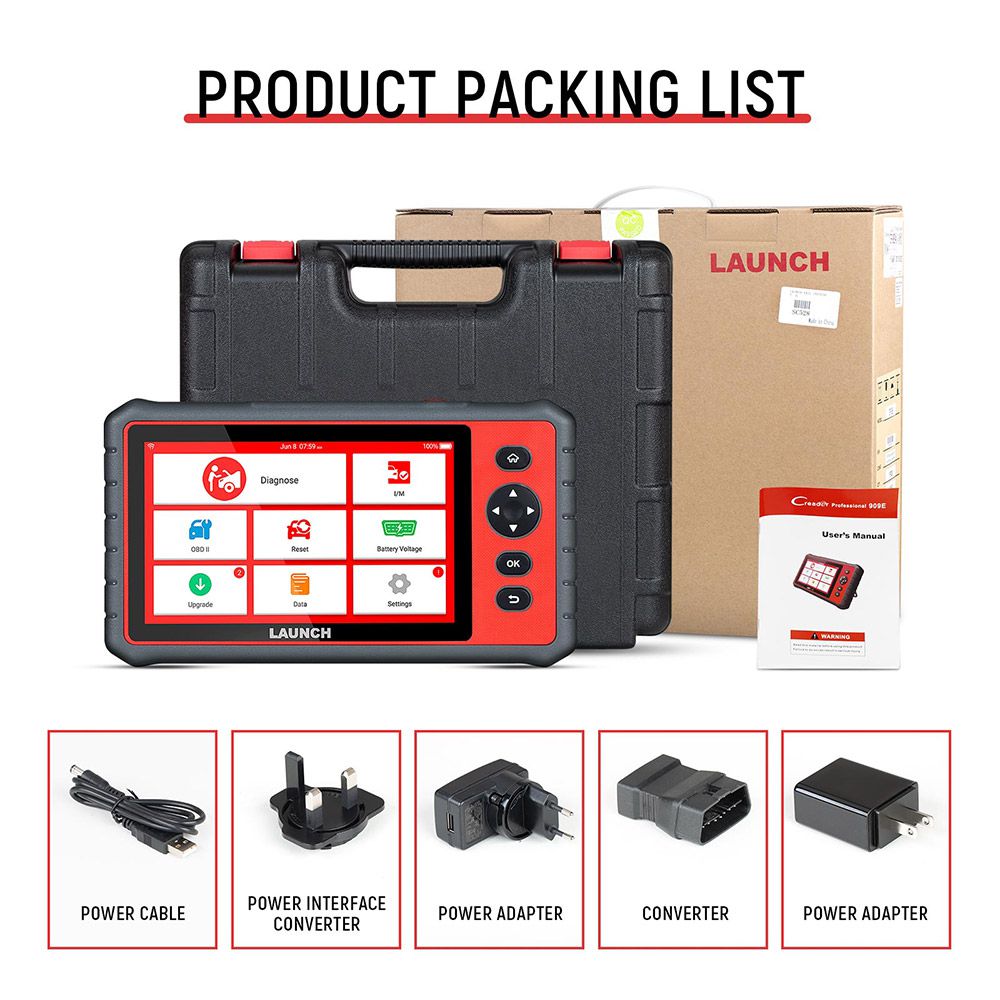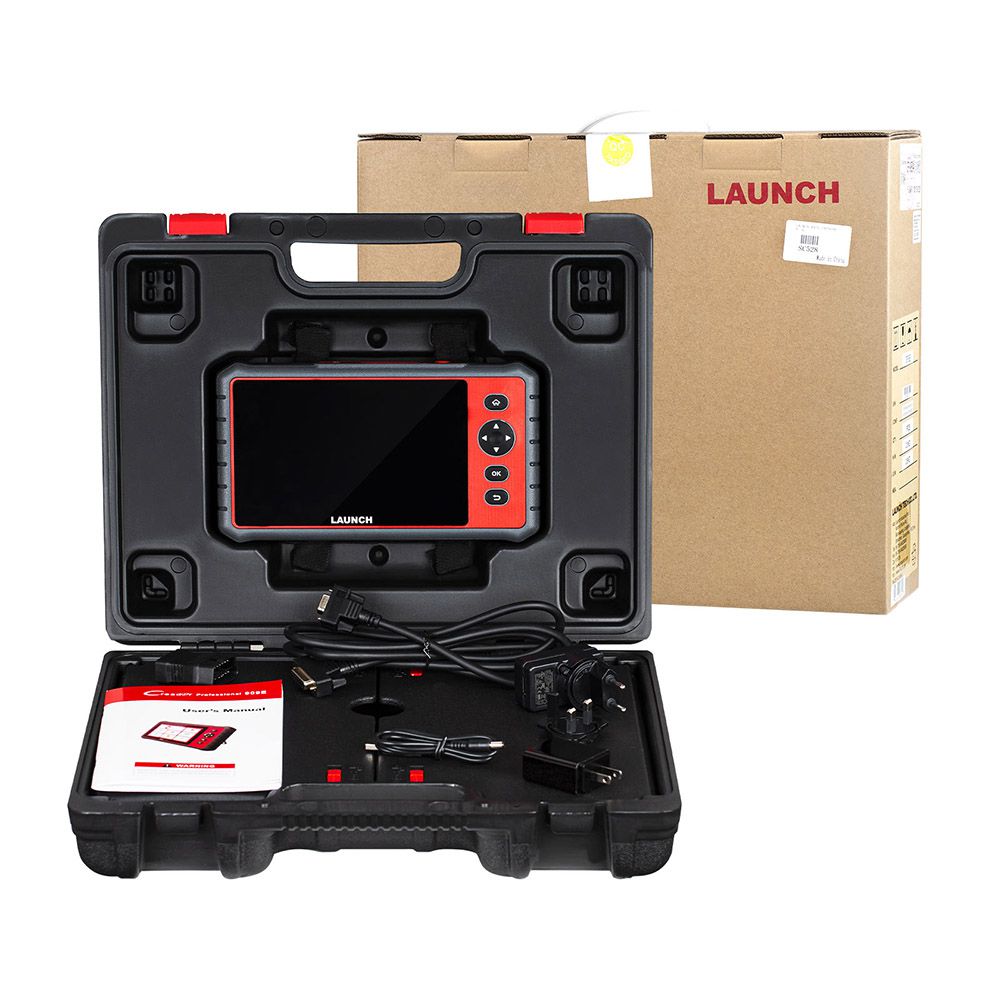 LAUNCH X431 CRP909E Full System Car Diagnostic Tool with 15 Reset Service PK MK808 CRP909
LAUNCH CRP909E Scan Tool is the Newest LAUNCH CRP series product.Its the first car code reader which can do Full system diagnosis and support 15 special service functions in the world.Quickly generate and store a vehicle Health Diagnostic Report as a reference for vehicle inspection and maintenance.When you have some technical questions, you can share and print the Health Reports in Seconds to friends or mechanic to ask for solutions.
Shipping:

Express Shipping Service


Estimated delivery time:

3-15

working days.

See details ?

Returns:

Return for refund within 7 days,buyer pays return shipping.

Read details »

Support: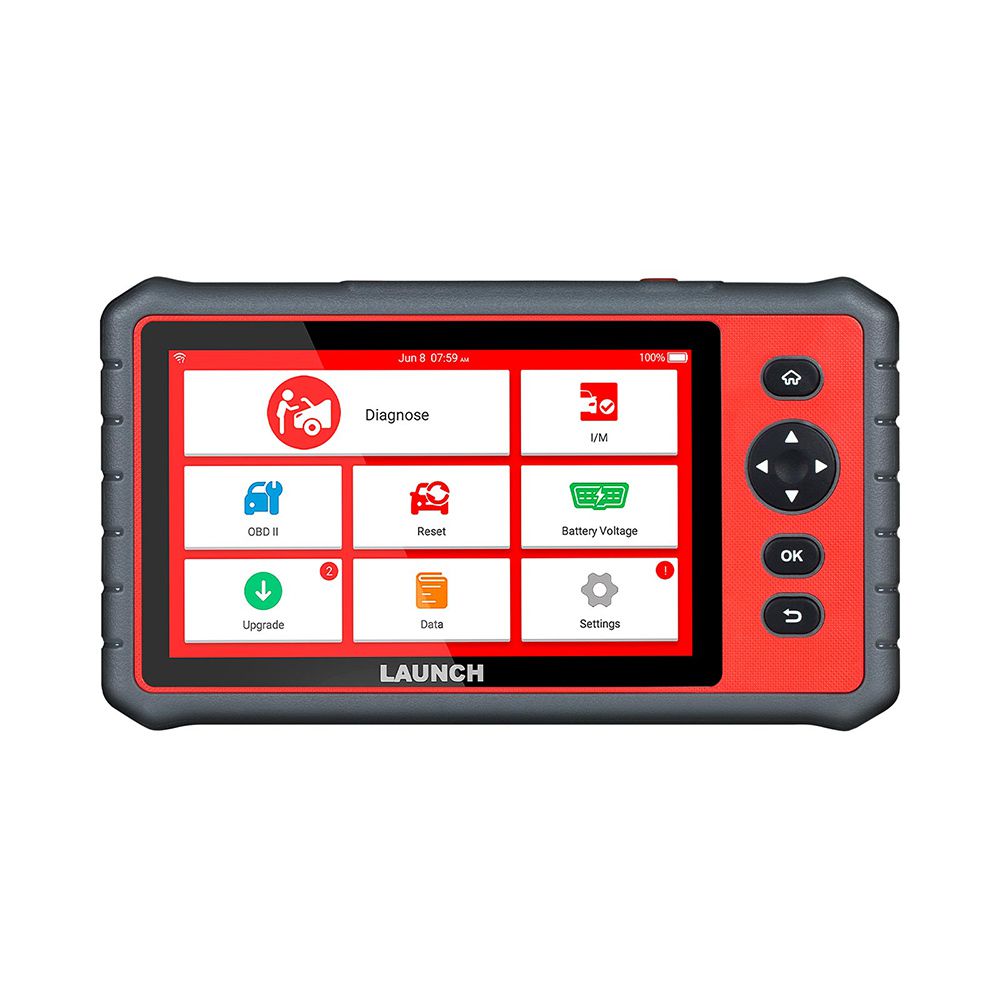 Product Details

Product's Reviews
launch X431 CRP909E Full System OBD2 Scanner with 15 Reset Service Update Online PK MK808 CRP909

launch CRP909E Features:

1. 2021 Newest ALL-IN-ONE Android 7.0 ScanPad launch CRP909E
2. All System Diagnostics+15 Maintenance & Reset Function
3. One-Click WIFI Update + 7''HD Touchscreen+ Auto VIN Tech
4. Wide Vehicle Coverage+9 Languages Supported: Work on over 57 car brands,over 10000+ cars in the world, including Asian, European, American, Australian, Malaysia, Japan, Korea, Russia car brands.

Launch CRP909E Functions:

All- System Diagnosis:
The diagnostic scan tool LAUNCH CRP909E will give your car a full detection since it can read/clear DTCs and view live data, and service functions for ALL Systems,For instance:
engine
s/Auto Transmission/Airbags/
IMMO
bilizer/Key Coding/
ABS
/Cruise Control/Instruments/ Self Leveling Suspension systems/
Seat
s/Doors/Gateway/Steering Angle/Air Suspension/Body Systems/Electronic Power Steering & Motor Assisted/Power Steering/Tyre Pressure/Rain Sensors/4WD System/Stabilizer/Intelligent Parking Assist/Door Motors/
Audi
o Systems/Air Conditioning/Tiptronic/Anti Theft/Soft Top/Headlamp Leveling/Central Locking/Automatic Clutch/ DPF Reset/Electric Windows/Plip Programming/Heated Rear Window/Xenon Headlights/Wash Wipe/Fuel Burning Heater/Transfer Box/Seat Memory/Oil Life Service Reset/Sliding Doors/Electronic Throttle/Navigation System/Rollover Sensor/Cruise Control/ Multi Function Steering Wheel/Aux Heating/Electronic Parking Brake/Clutch Electronics, ....etc.( OVER 100,0000 CAR OWNERS & MECHANICS 's First Choice)
Full 10 Mode
OBDII
/EOBD/JOBD Car Diagnostics Functions:
1.Reading Codes: Show the detailed description of the Diagnostic Trouble Code (DTCs)
2.Erasing Codes & Reset: Turns off Check
engine
Light (MIL), clears codes and resets monitors.
3.Data Stream: Reads and displays live ECU/
PCM
data stream, plotting functions graphically and stores freeze frame data.
4.I/M Readiness Status: Shows whether the various emissions-related systems on the vehicle are operating properly and are ready for inspection and maintenance testing.
5.Read Live Data Stream: Show the information of continuous data stream from a vehicle in live graphic (waveform) display.
6.View Freeze Frame Data: Check the certain vehicle conditions which are recorded by the on-board computer at the time the emission-related fault occurs.
7.O2 Sensor Test: Allows retrieval and viewing of O2 sensor monitor test results for the most recently performed tests from the vehicle's on-board computer.
8.On-Board Monitor Test: Retrieves and displays test results for emission-related powertrain components and systems.
9.Read Vehicle Information:Display the information such as VIN (Vehicle Identification Number), CID (Calibration ID) and CVN (Calibration verification number), etc.
10.Component Test: Certain vehicle components can be actuated by commands sent from the scanner to test their operability.
15 Reset Service Functions:
Oil Lamp Reset Service
Allows you to perform reset for a new calculation of
engine
Oil Life system once changed
EPB Electronic Park Brake Reset
It is important in the maintenance of electronic braking system's safety and efficiency.
BAT battery service
Allows the scan tool to evaluate the battery charge state, monitor the close-circuit current, register the battery replacement, and activate the rest state of the vehicle.
DPF Diesel Particulate Filter Reset
Specially works for Diesel Particulate Filter system with DPF regeneration, DPF component replacement teach-in and DPF teach-in after replacing the engine control unit.
SAS Steering Angel Sensor Reset
Helps clear the fault steering angle sensor memories and plays an important role in the steering angle sensor calibration.
Makes sense in displaying sensor IDs from the vehicle's ECU, inputting
TPMS
sensor replacement IDs and testing sensors.
The unique car key programming and rea
ABS brake bleeding to get a firm brake pad after air exhaustion after repair
ABS
pump system
Sunroof Reset
The sunroof needs to be reset when the sunroof control unit have communication problem or changed.
Suspension Reset
Try reset electronic suspension air ride with the massage system close all doors koeo flip through messages system go to suspension reset or on off.
Gearbox (Transmission )Reset
Procedure Reset Transmission Adaptive Learning DIY. Start the car and drive. Once you perform this procedure the Engine Control Unit (ECU) and Transmission Control Unit (TCU) will work together to learn how you drive by monitoring your driving pattern. After you follow this programming method of the TCU / ECU drive the car.
Injector Coding
Leaking injectors and some dead injectors can be missed even when an injector is disabled. Other problems with the ignition system and mechanical components also may not show an rpm loss when an injector is turned off.
AFS Headlamp Reset
'AFS' means Adaptive Front lighting System (at night with the Bi-Xenon headlights) it swivels either side, pressing that button means they stay pointing straight ahead and don't turn when you turn the steering wheel.
Gear Learning
The scan tool monitors certain camshaft position sensors signals to determine if all conditions are met to continue with the procedure for Engine running.
Throttle Adaptation
The throttle body is a tube containing a pivoting flat valve (butterfly) that is used to control the amount of air entering an engine. In an electronically fuel injected car, a throttle position sensor and air flow sensor communicate with the computer, which supplies the corresponding amount of fuel needed at the injectors. It must need re-learning throttle sensor position after clearing or repair.
One-Click identify VIN:
Unlike other scan tool, you have to manually input the VIN ,with Launch CRP909E Scan tool, the Fast VIN AutoDetect function saves a lot of time instead of manually entering it for every vehicle.allowing you to quickly figure out the tested car according to the vehicle identification number. This function is effective when you want to know if the manufacturer had ever issued a recall of the vehicle and whether the repairs were made, or you prefer to retrieve the history report of a used car to know its previous owners, accidents or repairs.
Live Data Stream Analyse in 1 Graph
View Live Data Graphing of Engine/Airbag/ABS Systems, 4 Live Data Stream Analyse in 1 Graph: This OBDII automotive scanner shows live vehicle sensors data in text,multiple graph format. shows 4 live Readiness and allows you to focus on any suspicious or symptom-specific data parameters.
Live Data Stream Graphing
provides very detailed data stream data, it could include the change of Accelerator Pedal Position Sensor1 , Actual Output Shaft Speed , Clutch A Actuator Motor , Vehicle Battery and so on. Graphical data allows you to analyze the data changes of each module more clearly and easily, and it is easier to see the problems in it.
Live Data Stream Record
allow you to record the live data stream and view the data of a certain point in a targeted manner. So that you can view the data more clearly.

Live Data Stream Playback
After you have recorded the data for a period of time, if you want to view and analyze the data just recorded, you need to use data stream playback function to help you. You can view the data at any time you recorded. Then you can choose " Combine", " Report" and " Record".
Live Data Stream Sharing
will let you share any data status and content you want to display anytime, anywhere. You can send it to your friend or mechanic to help you solve complex problems.
Health Report
will scan all vehicle modules and give you a status list for each modules condition. Also known as "Global Test" or "Full Scan" . You no longer have to worry about potential problems in your car.
Health Report Sharing
will provide you the choice to share your health report after diagnosis via
WIFI
or E-mail. Very convenient and fast, you can share it to your friends or mechanics to analyze the report for you or ask them some questions about it.
Battery Test & Monitoring:
Faulty charging system will lead the car can not work, launch crp909e
OBD2
scanner add Real-Time
Battery Monitor
ing, allowing you monitor vehicle battery automatically with reliable real-time graph data , determine the battery's health status, help you know the possible battery and the charging system problems in head of time.
One-Key I/M Checking:
It support one-key I/M checking for all available emission systems.Help your car pass the emission test simpler.
One-Click Update via WIFI:
the Launch CRP909E automotive scanner supports Wifi update ,Break away from computer , just one-click wifi update . you can always get the newst software of newer vehicle and functions via Wi-Fi update the tool at one press .
Launch X431 CRP909E Technical Parameters:
Processor:Powerful Quad-Core Processor
RAM:1GB ROM:16GB
Display:7 inch IPS touch screen
Connectivity:Mini USB 2.0, Wi-Fi
Battery:6000mAh lithium-polymer battery
Battery Life:more than 8 hours Product Size:9.8x5.5x1.5(inch) Product Net Weight: 700g

Launch X431 CRP909E Package: