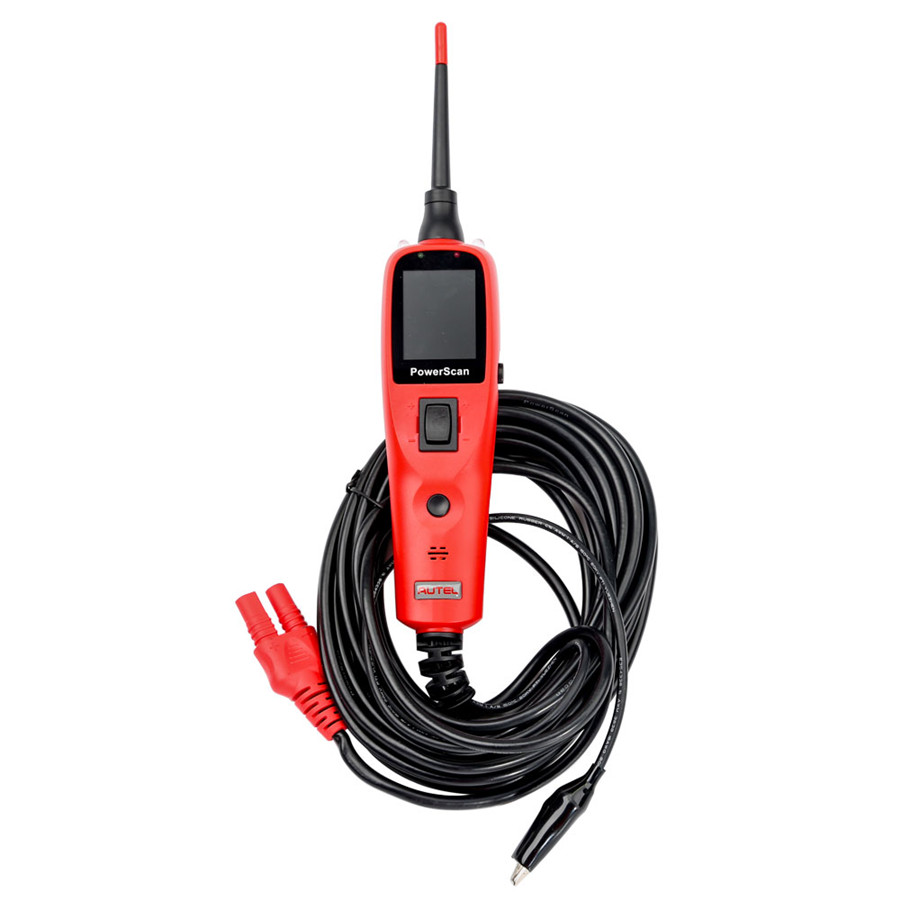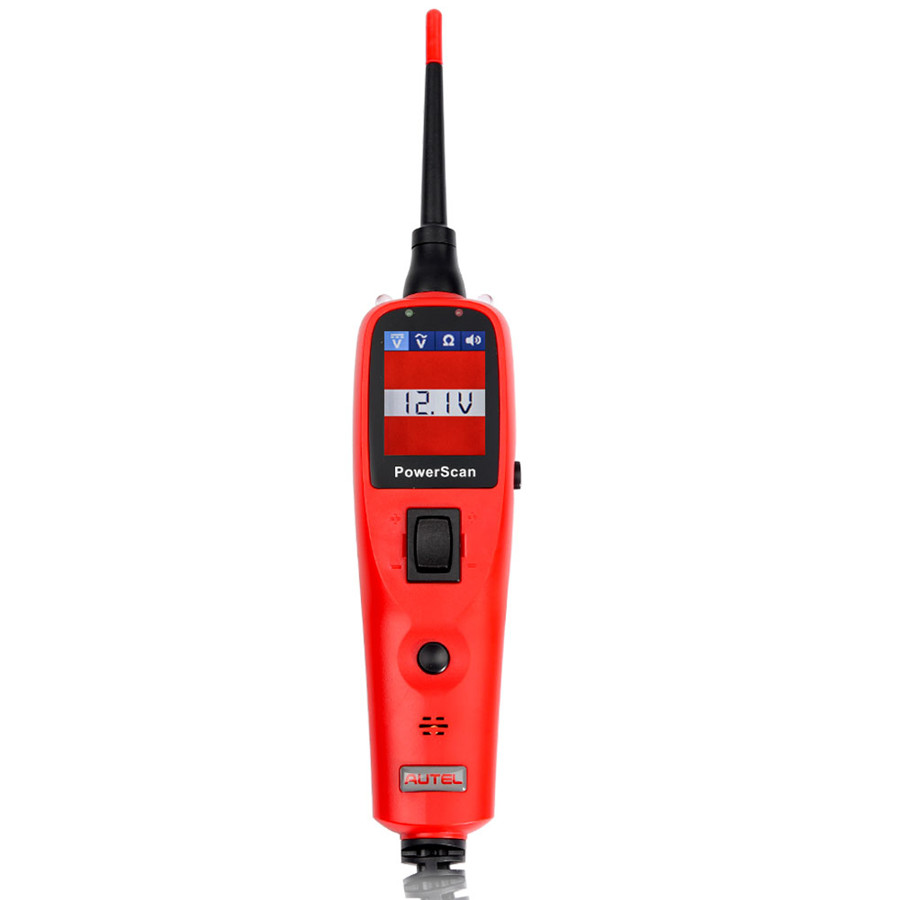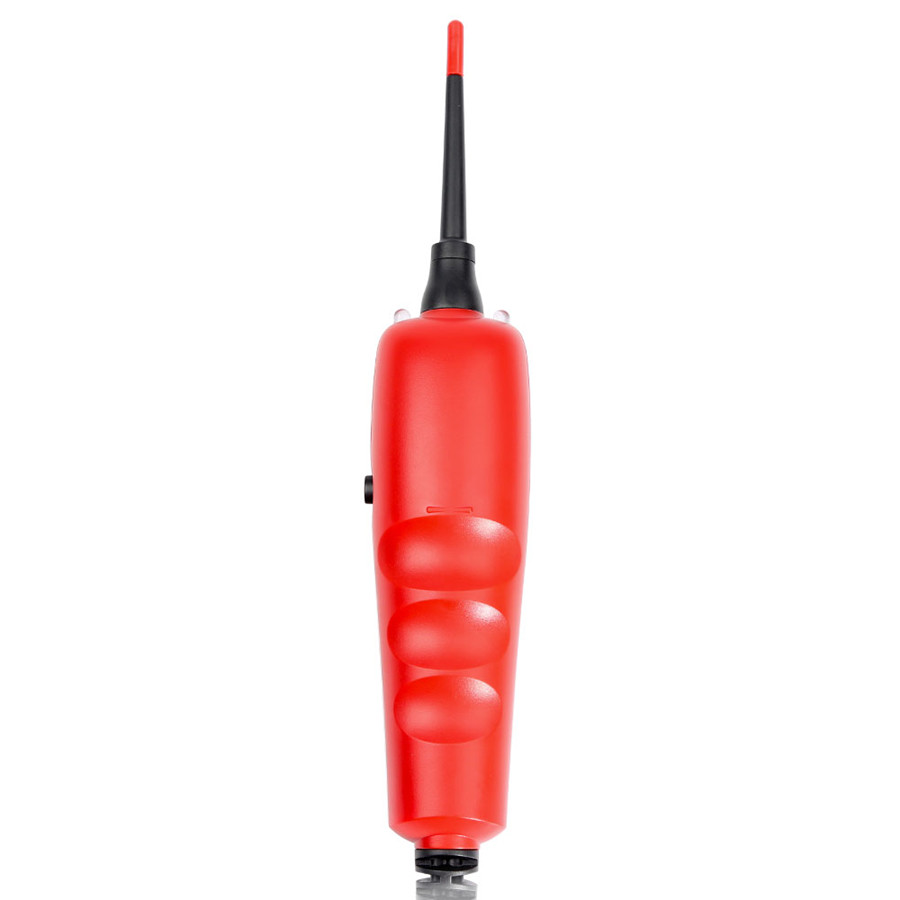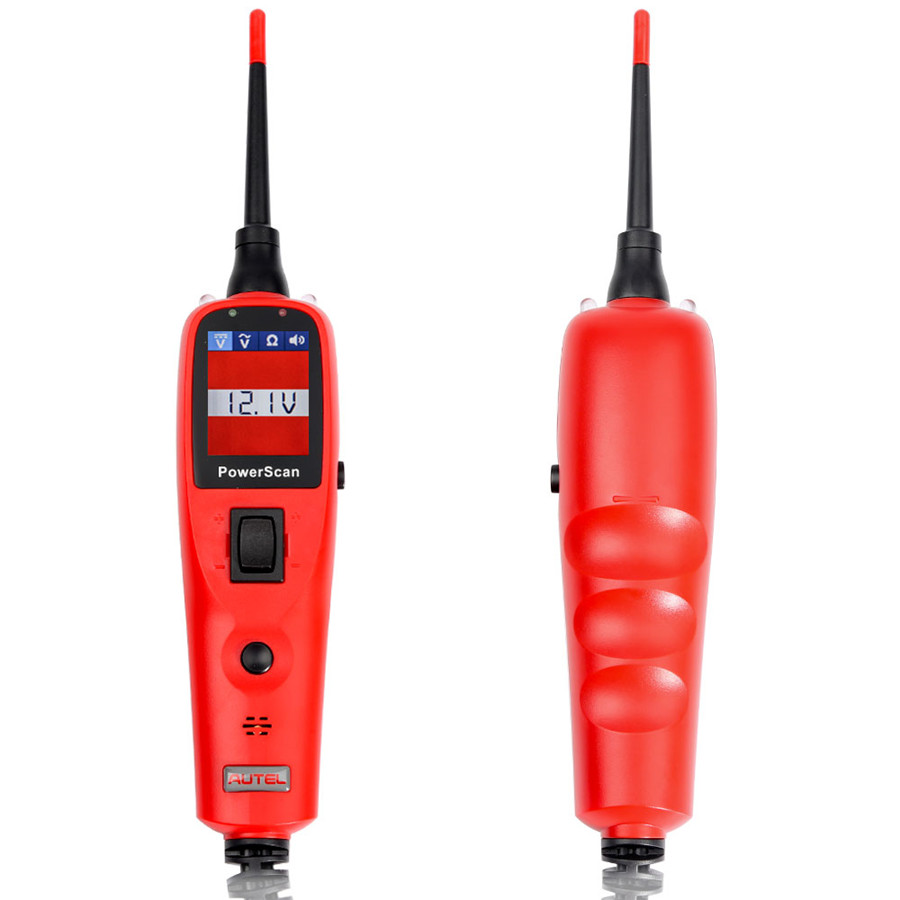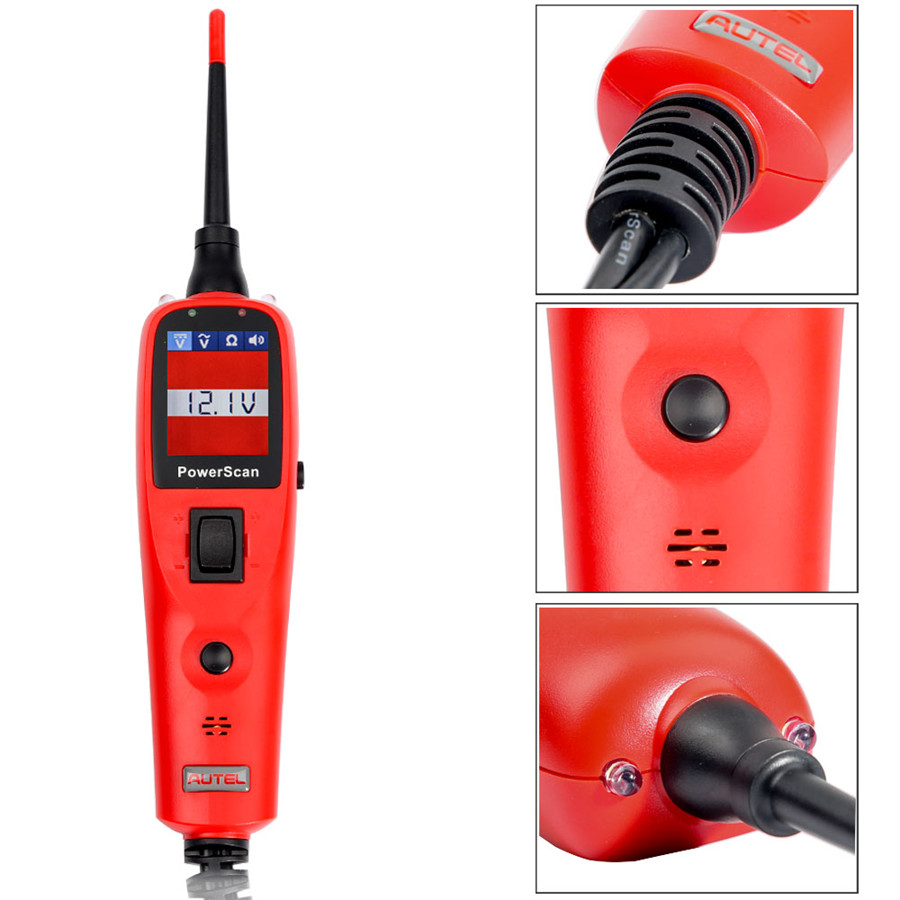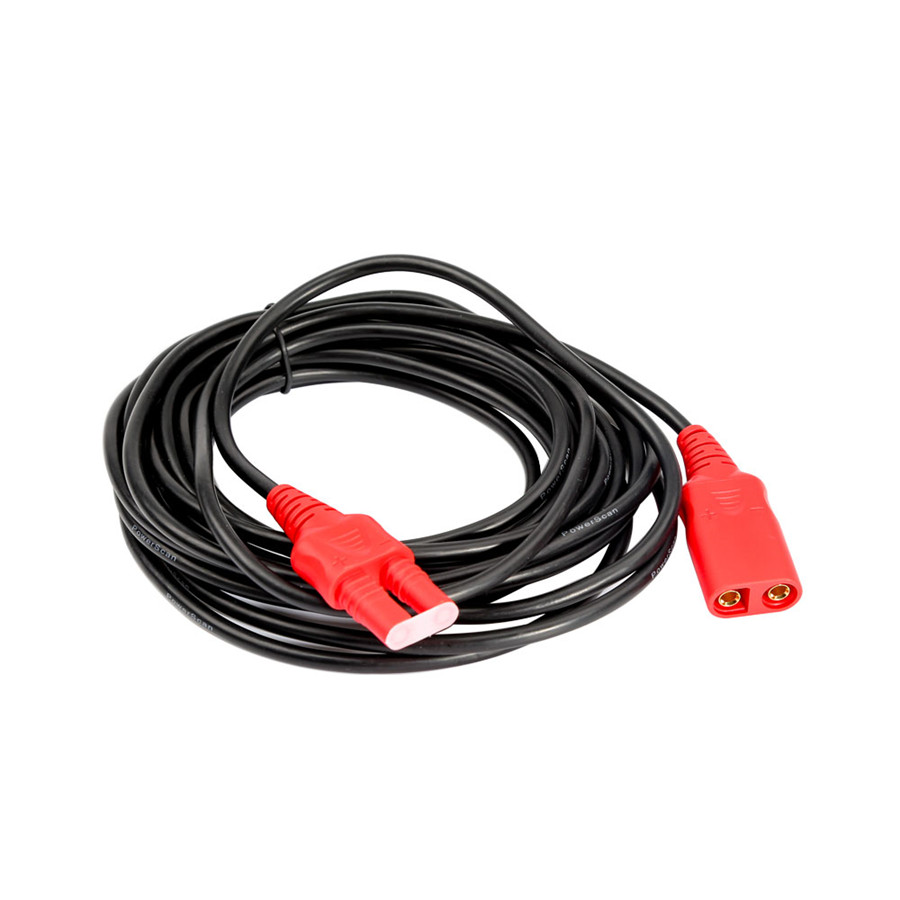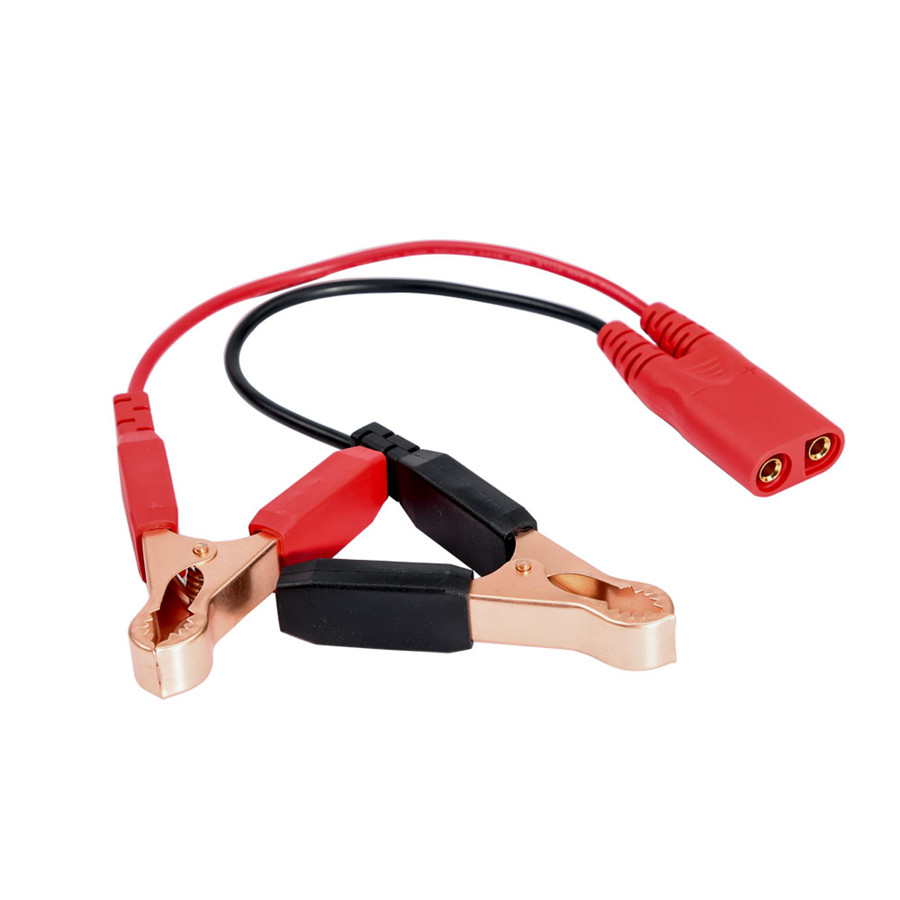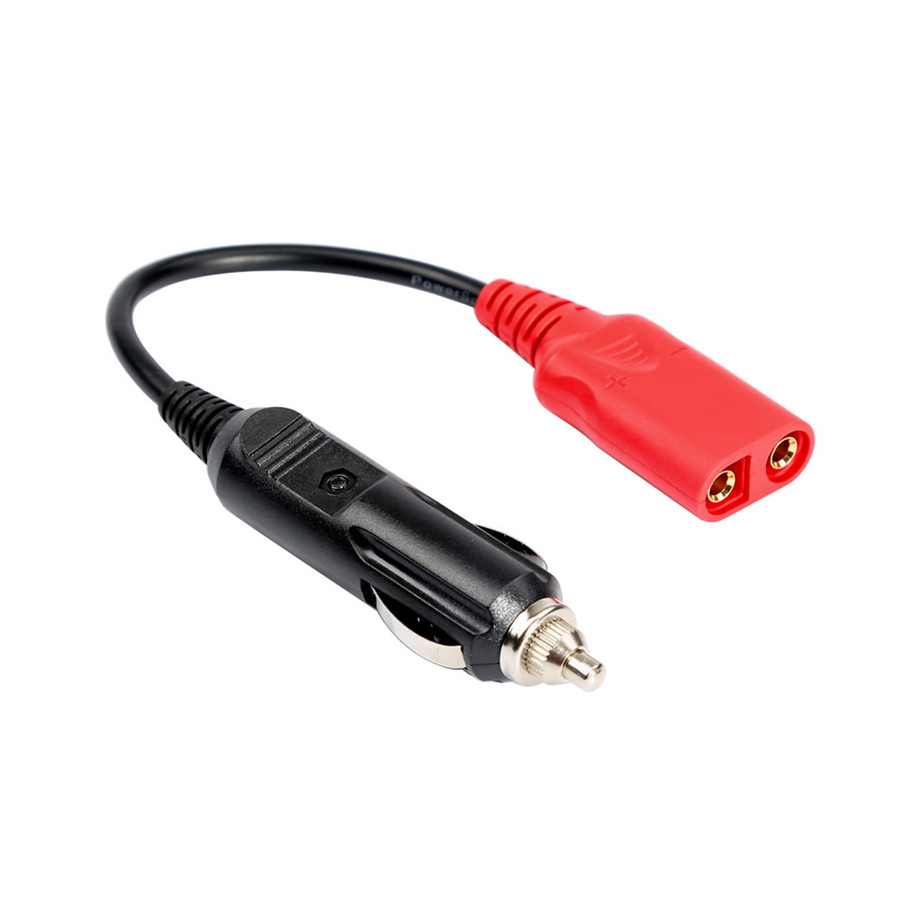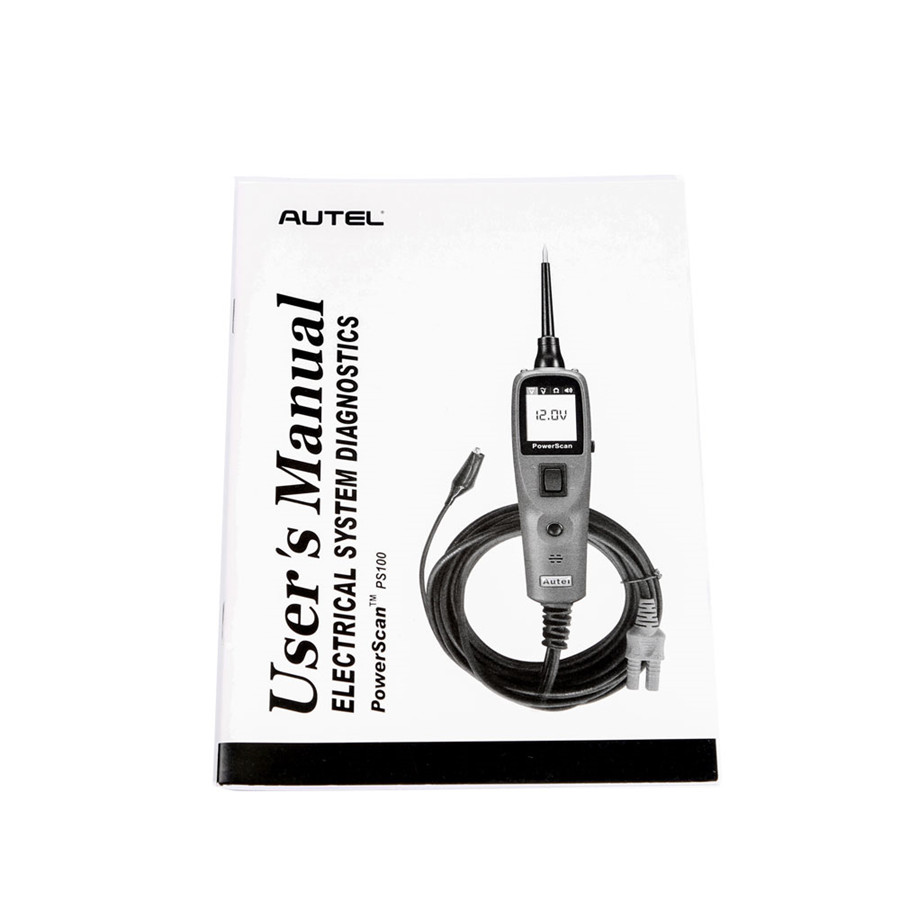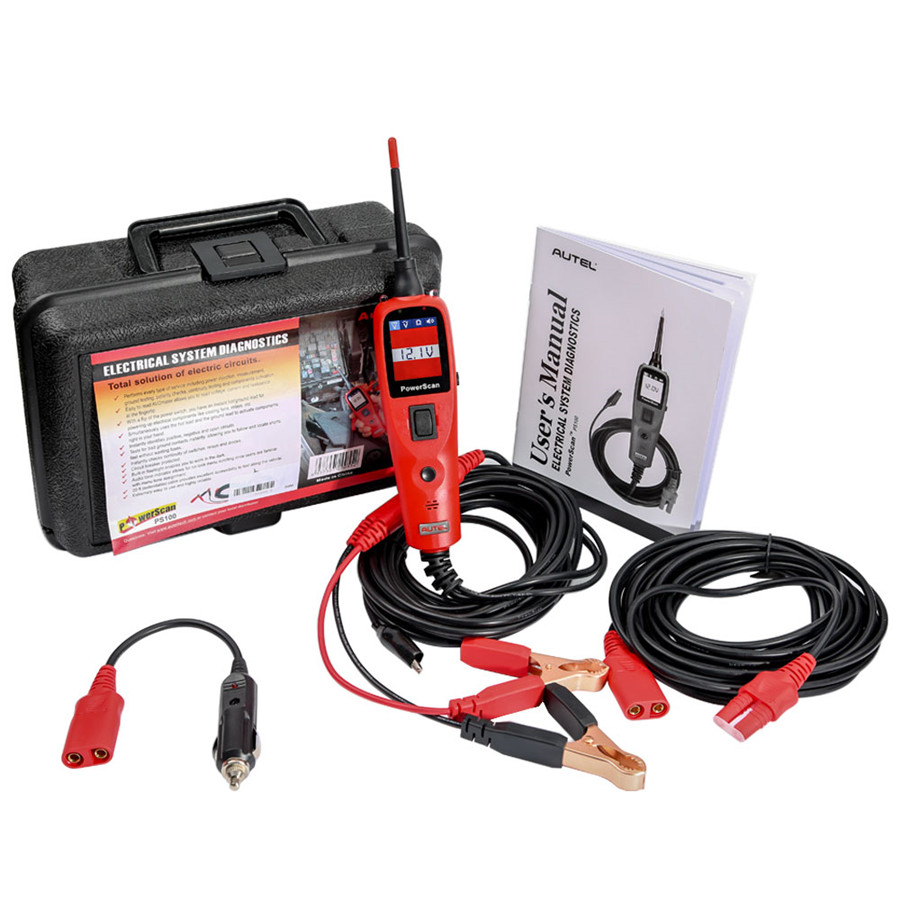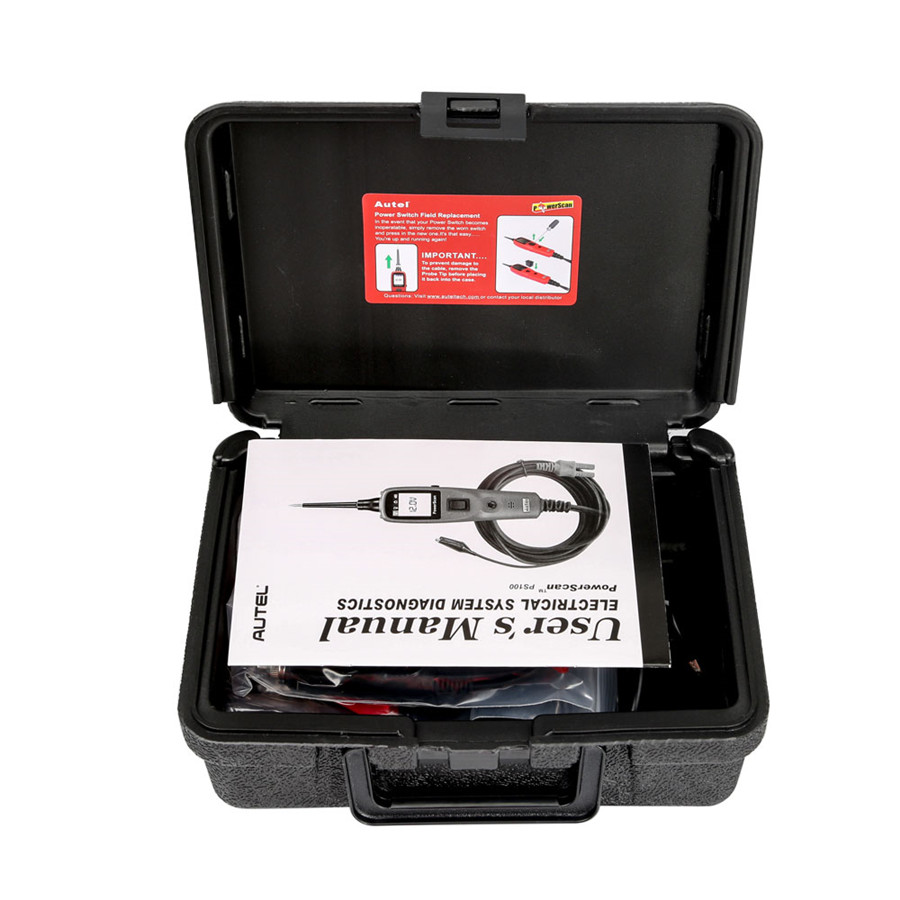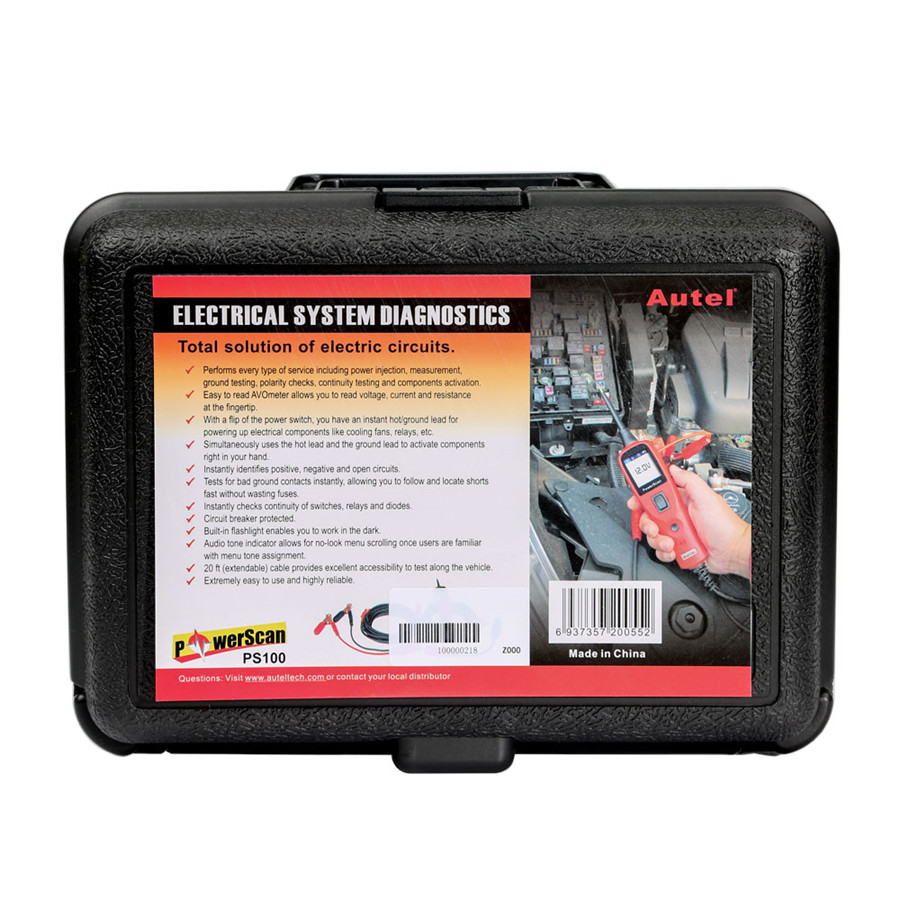 Autel PowerScan PS100 Electrical System Diagnostic Tool Highly Reliable Circuit Tester Power Injection Test Leads
1) Featuring AVOmeter, test light, built-in flashlight, short circuit indicator, relay/component tester, continuity tester and bad ground indicator2) Allowing users to check circuitry in one single step.3) Extremely easy to use and highly reliable
Shipping:

Express Shipping Service


Estimated delivery time:

3-15

working days.

See details ?

Returns:

Return for refund within 7 days,buyer pays return shipping.

Read details »

Support: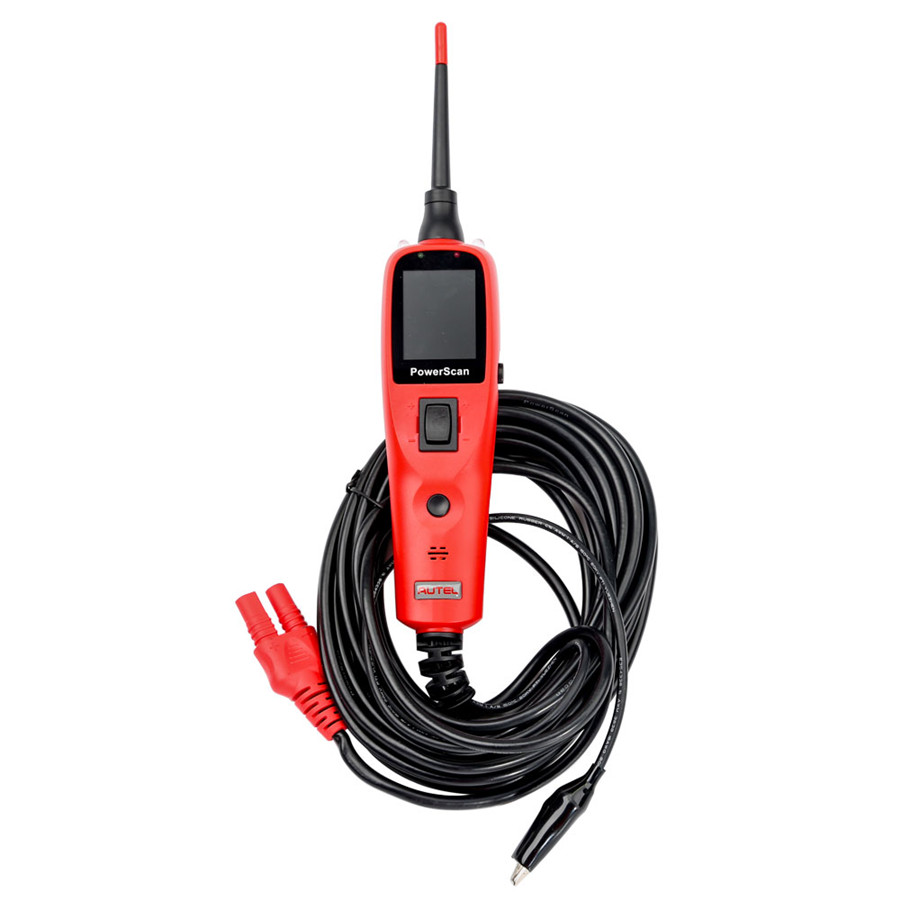 Product Details

Product's Reviews
Autel PowerScan PS100 Electrical System Diagnostics
Autel PowerScan PS100 Generation Description:
Autel
PowerScan PS100 is the best electrical tester for reducing diagnostic time in all 6- to 30-volt vehicle electrical systems. After a simple hook-up of the
tool to the vehicle's battery, you can:
1.Determine at a glance if a circuit is positive, negative, or open without having to reconnect clips from one battery pole to another.
2.Test for continuity with its built-in auxiliary ground lead.
3.By depressing the power switch, conduct a positive or negative battery current to the probe tip for testing the function of an electrical component without the use of jumper wires.
4.Test for poor ground contacts instantly without performing voltage drop tests. The tool is also short-circuit protected; its internal circuit breaker will trip if it becomes overloaded.
5.Follow and locate short circuits without wasting fuses. The tool's long cable allows you to test along the entire length of the vehicle without constantly searching for suitable vehicle grounds.
Autel PowerScan PS100 Features:
Performs every type of service including power injection, measurement, ground testing, polarity checks, continuity testing and components activation
Easy to read AVOmeter allows you to read voltage, current and resistance at the fingertip
With a flip of the power switch, you have an instant hot/ground lead for powering up electrical components like cooling fans, relays, etc.
Simultaneously uses the hot lead and the ground lead to activate components right in your hand
Instantly identifies positive, negative and open circuits
Tests for bad ground contacts instantly, allowing you to follow and locate shorts fast without wasting fuses
Instantly checks continuity of switches, relays and diodes
Circuit breaker protected
Built-in Flashlight enables you to work in the dark
Audio tone indicator allows for no-look menu scrolling once users are familiar with menu tone assignment
20ft (extendable) cable provides excellent accessibility to test along the vehicle
Extremely easy to use and highly reliable
Autel PowerScan PS10 Work Mode:
There are four modes to diagnose the electrical systems, which can be accessed by depressing the Mode Button and cycling through each
one.
DC Voltage
While the tool in this mode, contact the probe tip to a circuit, then the LCD display will read the DC voltage with a resolution of 0.1 volt.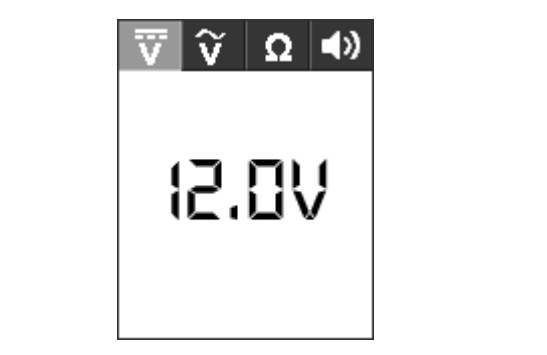 AC Voltage
While the tool in this mode, contact the probe tip to a circuit, then the LCD display will read the Max. voltage, the Min. voltage, frequency and duty cycle.


Resistance
While the tool in this mode, contact the probe tip to a circuit, then the LCD display will read the resistance between the tip and auxiliary ground lead.


Tone On/Off
While the tool in this mode, just do a quick press of the mode button to toggle the tone on or off. While quickly pressing (a quick press and release) the mode button, if a short high beep is heard, this means the audio tone is turned on. If a short low beep is heard, the Audio tone is turned off.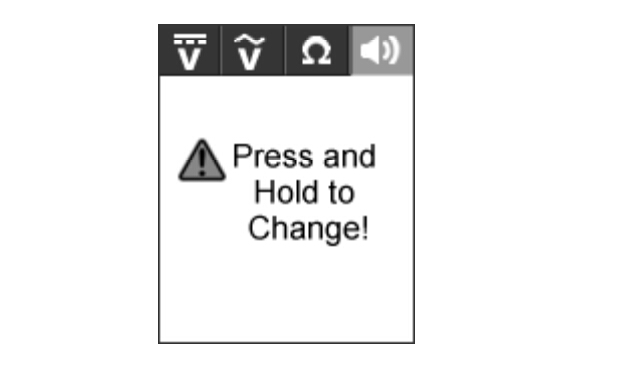 This function is invaluable when working in bright areas where LED illumination alone is not sufficient. The audio feature may be disengaged when desired, such as for applications where the tool will be connected to circuits for long periods of time and the Audio could become annoying.
Autel PowerScan PS100 Specifications:
| | |
| --- | --- |
| Display: | TFT color display (160 x 128 dpi) |
| Operating Temperature: | 0 to 60°C (32 to 140°F) |
| External Power: | 12.0 or 24.0 V power provided via vehicle battery |
| Length\Width\Height: | 126mm(4.96")\46.5mm(1.83")\35mm(1.38") |
| NW: | 0.105kg (0.23lb),GW: 0.726 kg(1.6lb) |
Autel PS100 FAQ:
1.Is the PowerScan Probe Tester computer and air bag safe?
The tool LED and LCD pull no more than 1 milliamp of current,therefore when using it as a test light or multimeter it is computer and airbag safe. However, pressing the power switch is a different story. When you press the switch forward, you are conducting full battery current to the tip of the probe. There is a nice safety feature built into the tool. Simply connect the extra ground lead to the tool and press the power switch forward until it trips the circuit breaker.This will prevent power from going to the tip but still allow you to use the tool as a multimeter. When you are away from computer components, simple press the reset button and you are ready to power up again.

2.Why do I have no power at the tip when I am pressing the power switch forward but the red LED is on?
The power switch goes through a lot. It is one of the few things that go wrong with the tool. The switch is a consumable that needs to be replaced on occasion. We have made it real simple to not only change it but also buy a new switch. The switch can be snapped out and replaced in seconds. You can buy switches from your Autel authorized tool supplier. The tool with the Rocker Switch slots makes it easy to replace a worn switch in the field without having to send it in for repair.
Autel PowerScan PS100 Reviews:
By Teery.P on 13 May,2017
I have never been so impressed by such a reasonably priced tool. A friend of mine bought a similar "powered probe" device, and I was impressed. I bought this one because the point oscilloscope feature seemed useful. I made the right call.
This thing is unbelievably helpful for any sort of automotive electronic testing. Need to figure out why a light isn't on? Put 12v to the bulb holder and check it. Need to see if a switch is working? Point this at the back of it, and flip the switch. Need to figure out why a trailer light isn't working? This thing has a wicked long cable extension to reach way back to the trailer. Need to troubleshoot a wiring loom under the car? Not only will this do the job, but it has a decent LED light.
Seriously, buy this PowerScan PS100 tool. It comes in a nice case, with the pieces you need. It pays for itself before the mechanic has even diagnosed the problem, and will help you figure out if your weird jury-rigged solution will work before you put everything back together. I feel like I should write the engineers a check because I've gotten so much use out of it.

By Kawayi on 11 Jan,2017
I am an automotive tech by trade and bought this to use in troubleshooting electrical shorts in automobiles. I have used the power probe in the past but the Autel has one particular feature I was interested in. This has a kinda scope feature that can really be useful when troubleshooting sensors on the fly along with a very bright and easy to read screen as well as a ohm meter it had me curious as to how good it is. So far it has been very useful and works well, I don't need a separate meter for certain testing and it has been accurate in testing. I did find a strange operation about it though. When probing a circuit that lets say has ground to it then when activated goes hot , the PS100 shows the circuit go to hot (12volt) but also shows ground as well. Pretty strange but idk if it made to do so. The tool itself seems well built but the cable to me seems a little thin and not as thick if a gauge as the power probe. All in all I think it's a great tool for the features and price point, I only hope it lasts just as long as I expect or will it fail too soon. I will update in the future as to its durability and operation.

Autel PowerScan PS100 Package including:
1 × PowerScan PS100
1 × Rugged blow molded case
1 × 20ft. extension cable1 × Probe tip
1 × Battery hookup clips
1 × Cigarette lighter adapter
1 × User's Manual