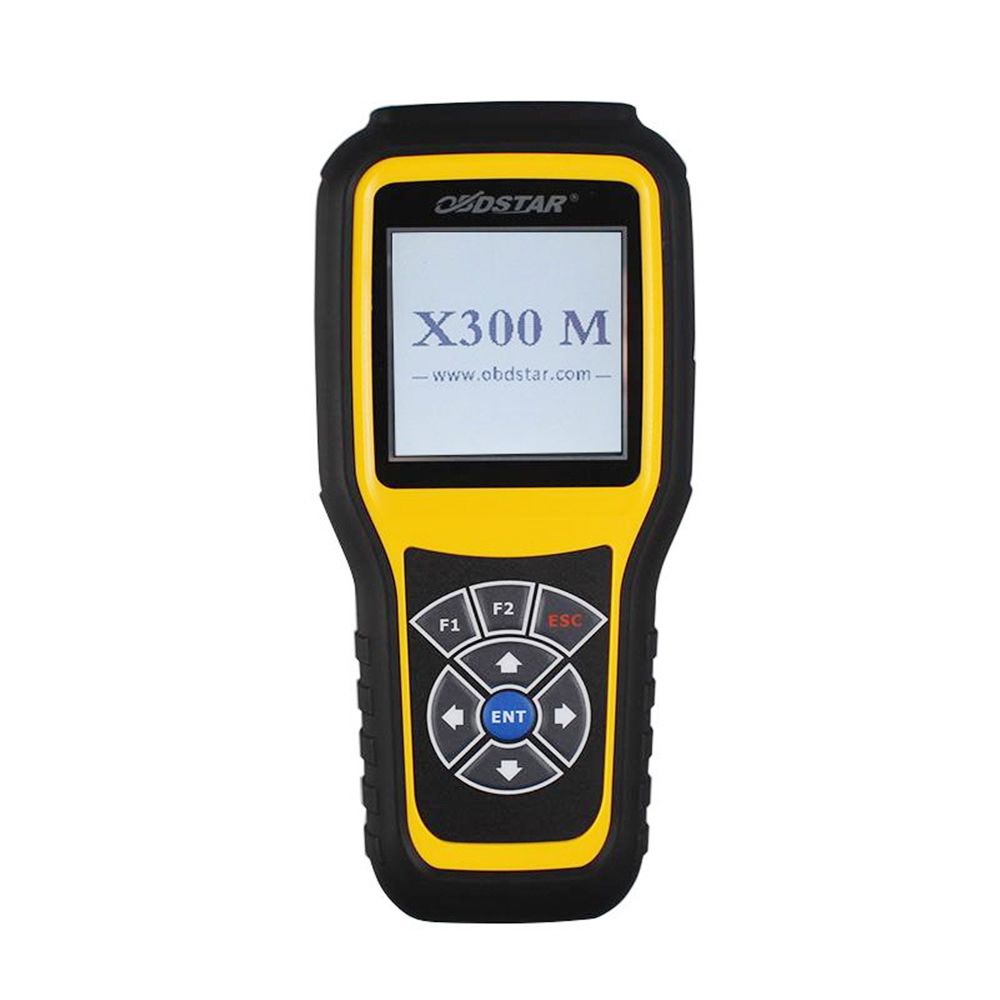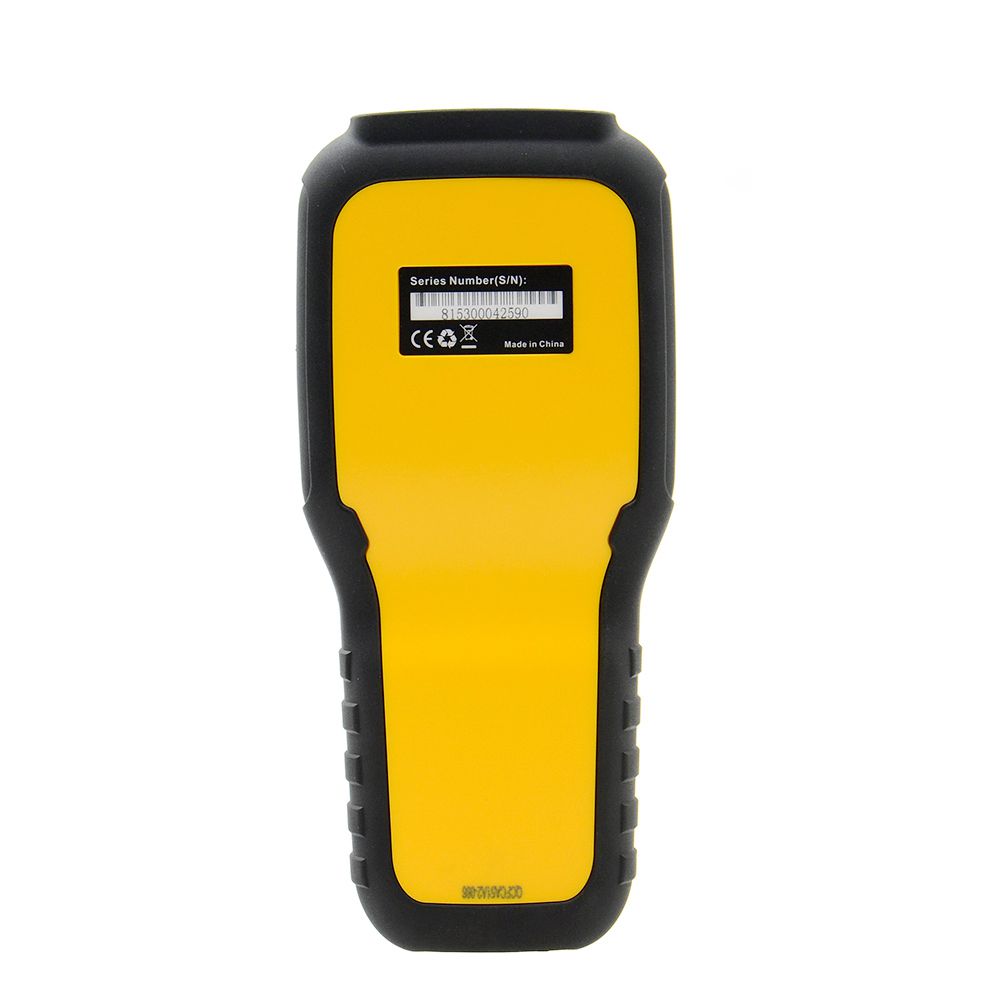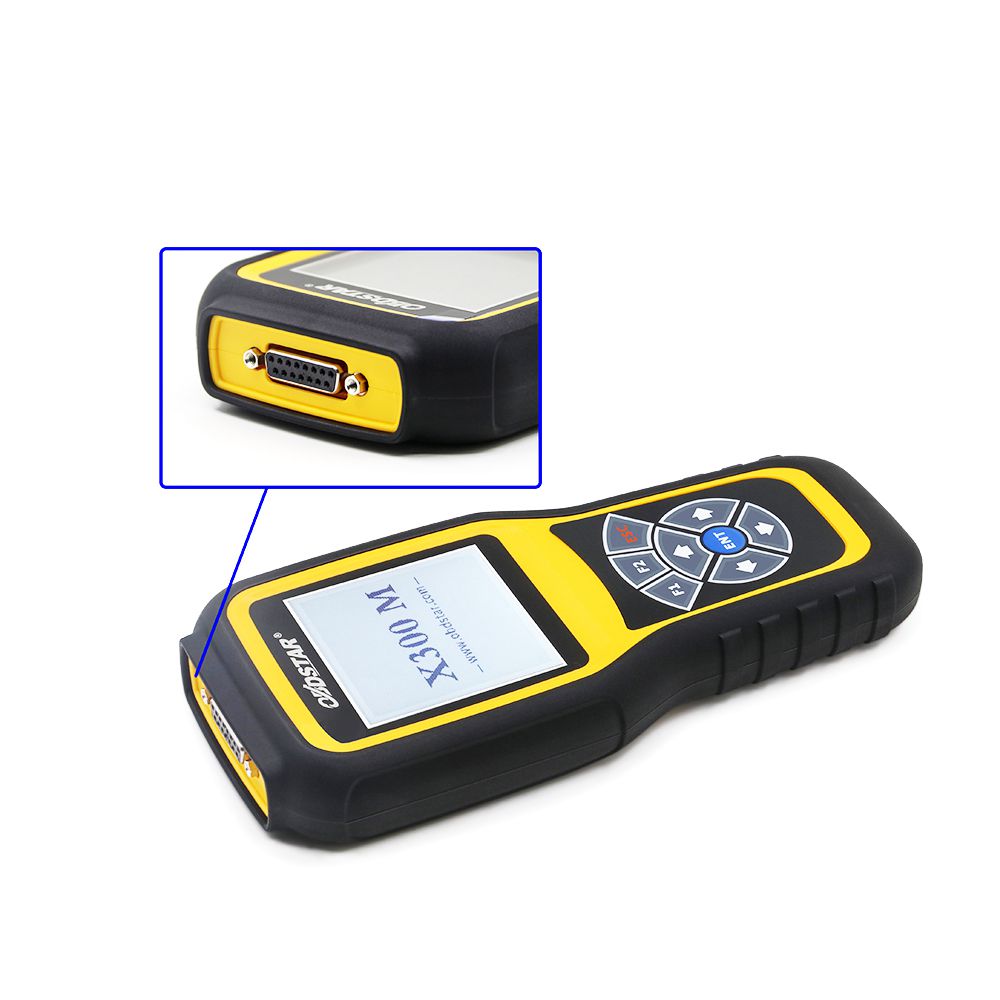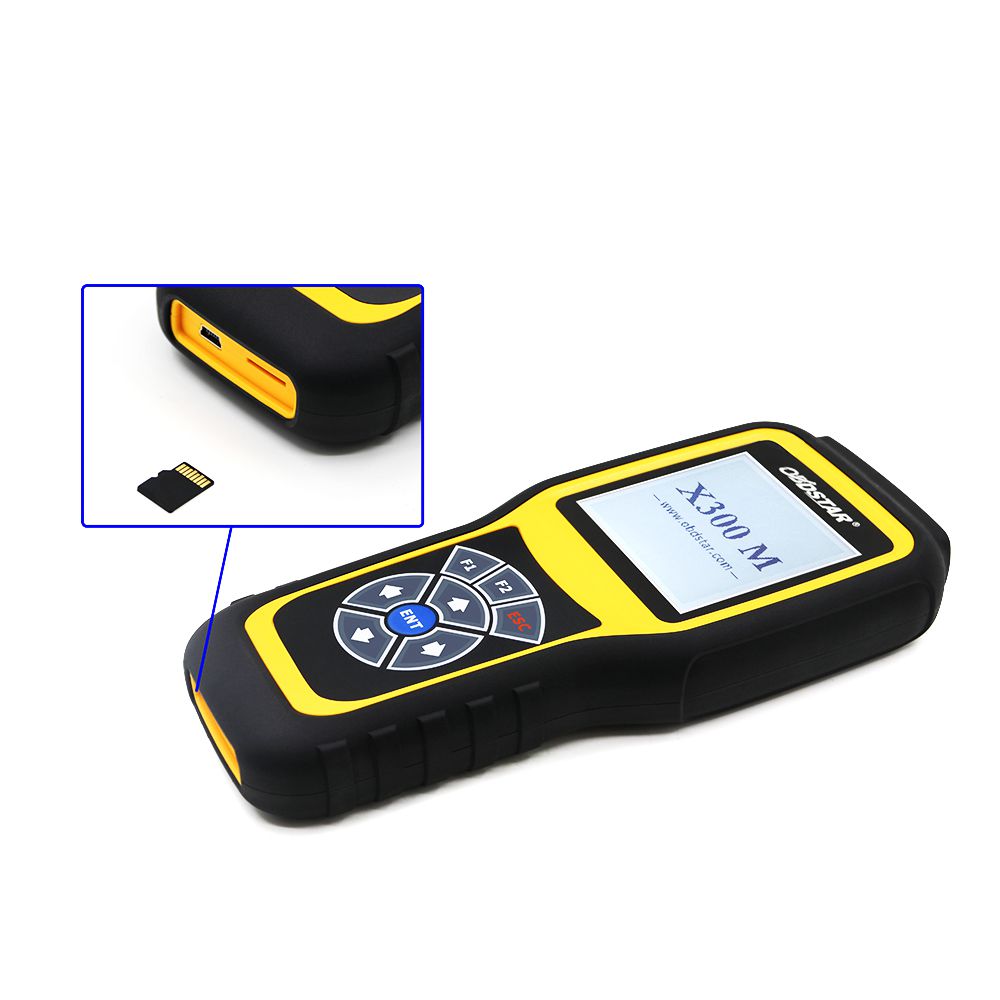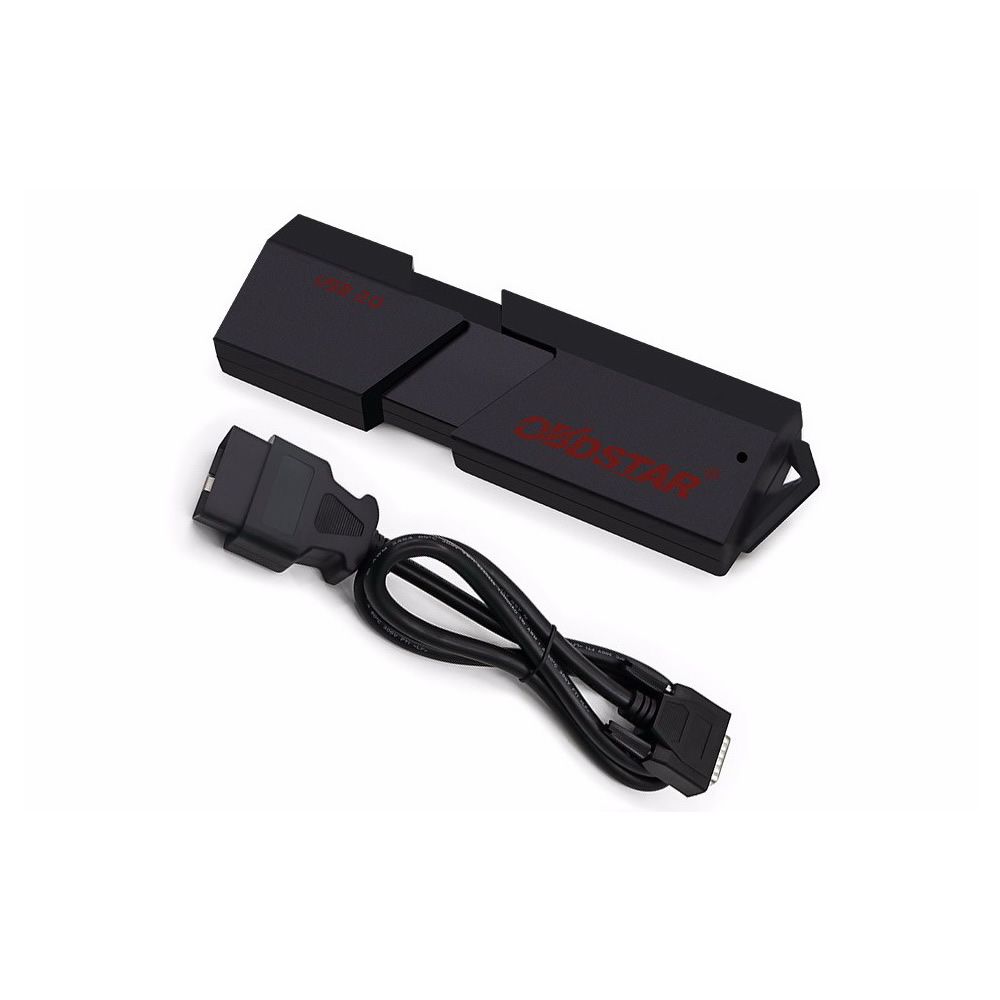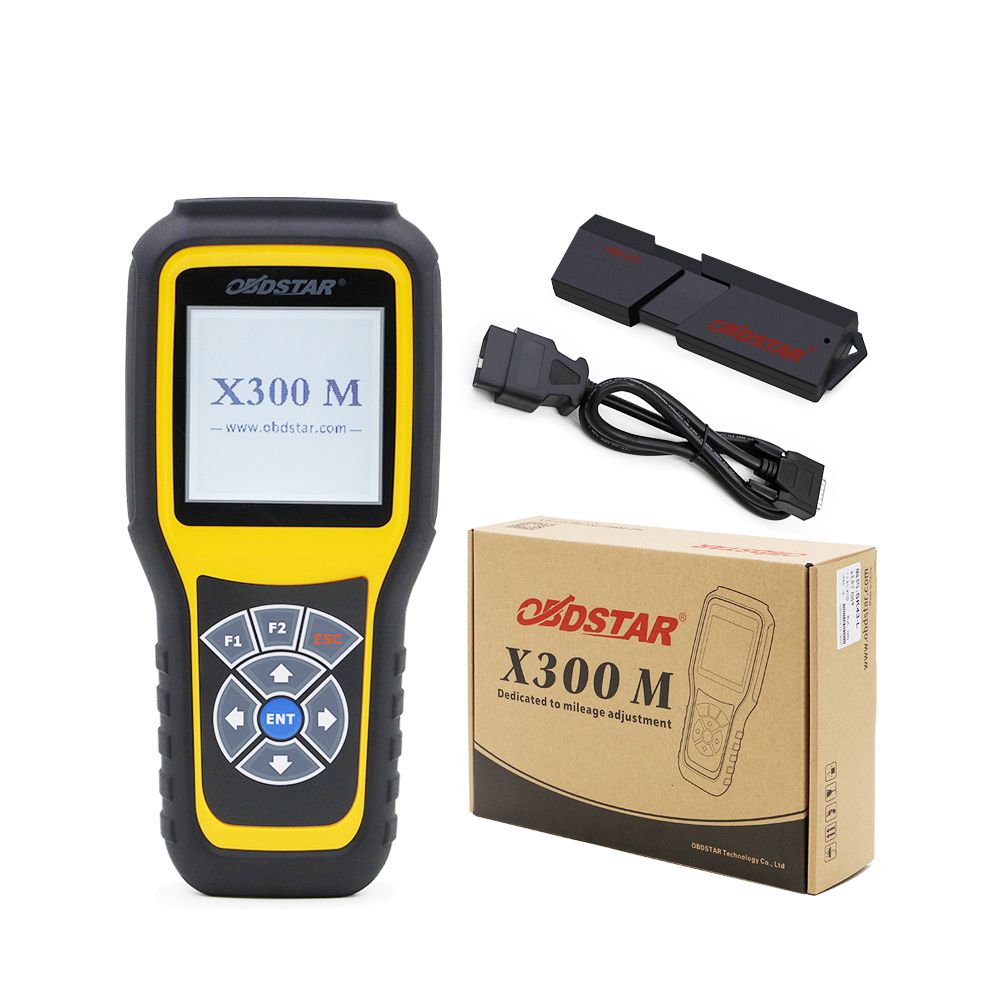 OBDSTAR X300M Special for Odometer Adjustment and OBDII X300 M Mileage Correction Tool OBD2 Odometer Programmer
OBDSTAR X300M is the most professional device for odemeter adjustment,which coverage conprehensive car model.Main unit system of OBDSTAR X300M adopts ARM high speed chip to keet it running stable,fast and anti-jamming.
Support Mercedes Benz & MQB VAG KM Function
Price:

US$299.00

/

piece
Discount Price:
Shipping:

Express Shipping Service


Estimated delivery time:

3-15

working days.

See details ?

Returns:

Return for refund within 7 days,buyer pays return shipping.

Read details »

Support: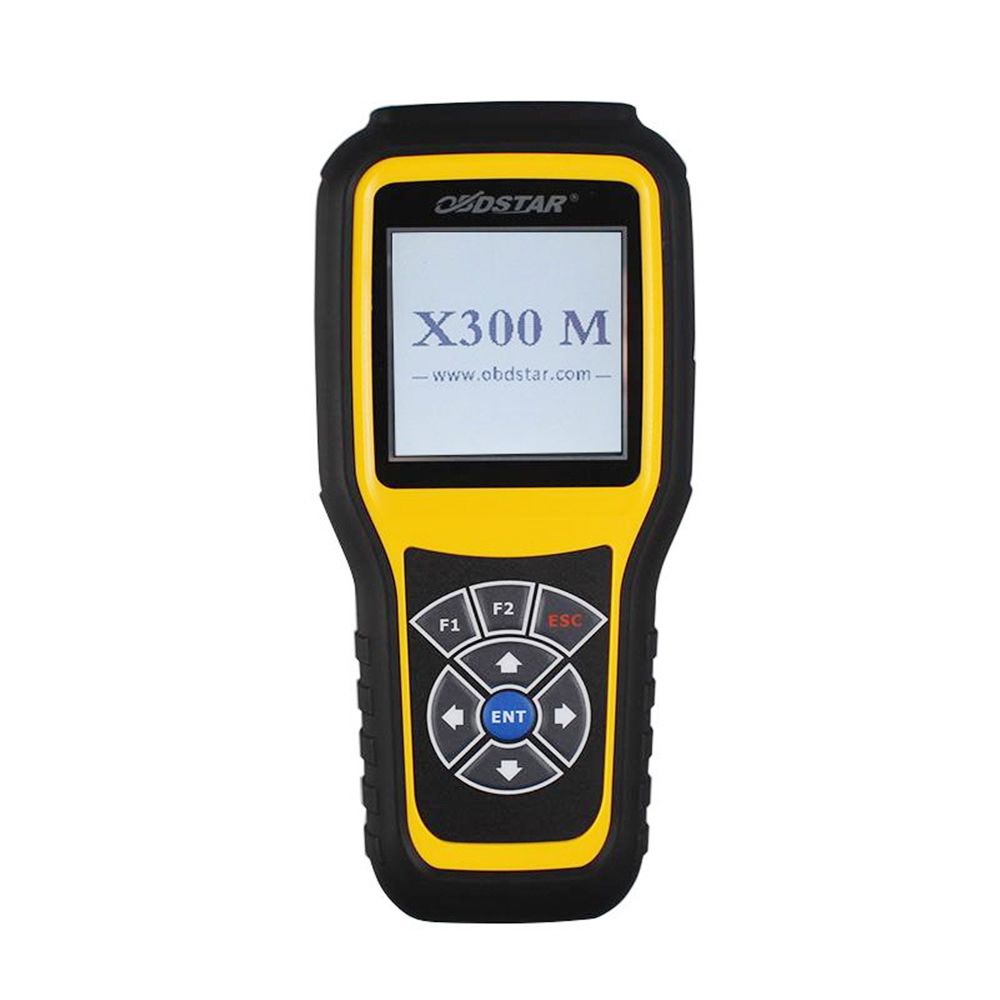 Related Accessories/Similar Items
Product Details

Product's Reviews
OBDSTAR X300M is another new
Odometer Adjustment
tool
launch
ed by
OBDSTAR
. It's designed completly according to industrial standard.
It's easy to take away and shockproofed.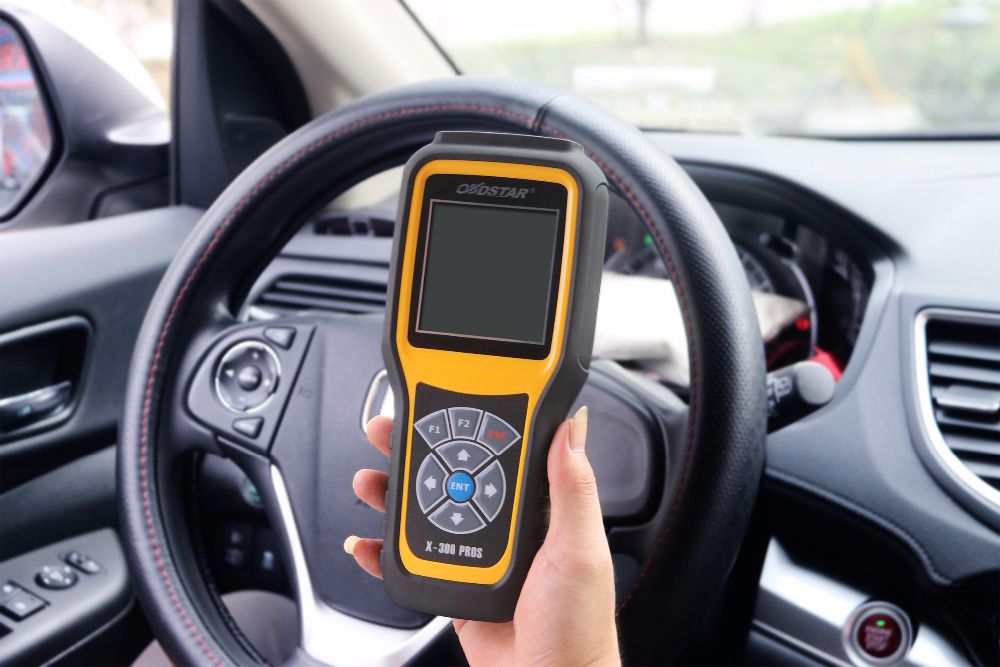 TOP 6 Reasons to Get OBDSTAR X300 M:
Free update for 1 year on www.obdstar.com. After 1 year, it will cost 110usd/year.
An excellent Odometer Adjustment tool launched by OBDSTAR, according to industrial standard,easy to take away and shockproofed.
Supports English Language
Dealer code: 860755B1
Standard configuration: Odometer adjustment + OBD2 (All cars can be adjusted Via obd)
OBDSTAR X300M Vehicle Coverage:
Audi/VW/Skoda/Seat, BENTLEY, BENZ, BESTURN, CHRYSLER(Chrysler/DODGE/JEEP), Citroen, FORD, FIAT, GEELY, GM(Buick/CADILLAC/CHEVROLET/HUMMER), GMC, GREATWALL, Hyundai, INFINITI, Jaguar, Kia, LANDROVER, Mazda, Mitsubishi, Nissan, OPEL, Peugeot, PORSCHE, PONTIAC, PROTON, Renault, ROEWE, SATURN, SMART, SSANGYONG, Volvo etc.

OBDSTAR X300M Software Update:

Free update for 1 year on official website www.obdstar.com ,200 usd/year after one year

Language: English

OBDSTAR X300M Features: Odometer adjustment (All cars can be adjusted Via obd), it is standard configuration: Odometer adjustment + OBDII

OBDSTAR 300 M EPB Vehicle List

Audi,Beaten,Bently,Benz,BMW,Bugatti,Citroen,Daewoo,Ferrari,Fiat,FORD,GM,Honda,Hyundai,Jaguar,Jeep
Kia,Lancia,Land rover,Lincoln,Maseratt,MG,Mini cooper,Opel,Peugeot,PORSCHE,Alfa Romeo,Renault,
Roewe.,Rolls-Royce,Saab,Scion,Seat,Skoda,Trumpchi,Vauxhall,Volvo,VW,Zotye

OBDSTAR 300M Iimmobilizer Vehicle List

Baic,Benz,Besturn,Brilliance,BYD,Changan,Chanche,Chery,Cheysler,Dffengxing,DFPV,FAW Jiabao, Fiat,FORD,Geely,GM,Great Wall,Hafei,Haima,Hawtai,Himiko,Honda,Hongqi,Hyundai,Isuzu,JAC,Jaguar, Jianglin,Kia,Land rover,Liebao,Lifan,Luxgen,Maserati,Mazda,Mitsubishi,Nissan,Infiniti,Opel,Peuegot, PORSCHE,Proton,Qoros,Renault,Roeweo,MG,SGMW,Smart,Ssamgyong,Suzuki,Toyota,Lexus,VW, Young Lotus,Zhengzhou,ZZMazda

OBDSTAR 300M Oil Service Vehicle List

Acura,Audi,Baic,Bently,Benz,Beaten,BMW,Bugatti,Buick,BYD,Caddilac,Chevy,Cheverolet and GMC,Chysler,Citoen,Dacia,Daewoo,
Dodge,Ferrari,Fiat,FORD,GMC,Great Wall,Holden,Honda,Hummer,Hyundai,Infiniti,Isuzu,JAC,Jaguar,Jeep,Kia,Lamborghini,Lancia,
Land rover,Lexua,Lincoln,Maseratt,Mazda,MG,Mini Cooper,Mitsubishi,Nissan,Oldsmobile,Opel,Peugeot,Pontiac,PORSCHE,Qoros
Renault,,Roewe,Rolls-Royce,Alfa Romeo,Rover,Saab,Saturn,Scion,Seat,Skoda,Smart,Subaru,Suziki,Toyota,Vauxhall,Volvo,VW
Customer Feedback on OBDSTAR X300M:
For VAG group vehicles:
Audi A3 is on the list from 2003 – 2006, 2007- up personally I have not tried
Audi A3 2008 monocolore OK
It can make Audi normal a6 before 2009
Volkswagen Tiguan 2013 TFT color dash nec+24C64 ok
Volkswagen caddy 2014 white meter NEC24C64 via obd
Volkswagen Caddy 2014 with TFT Color dash via obd
Volkswagen Caddy 2014 with TFT Color dash via obd
Seat Ibiza 2014 via obd ok
Volkswagen Polo 2014 with NEC24C64
06 a8 OK
2013 golf with black/white screen – OK (with latest update)
Golf 6 2012 white color, write 2 sec!!
Q5 2013 via obd ok
Tiguan 2012 tft color NEC24C64 ok
Volkswagen Polo 2014 White Meter NEC24C64 using golf menu OK
Passat 2009 mileage nec+24c32 OK
kia sportage r 2014 d70f423 mieage tested ok
Can support vw micronas
Skoda Octavia 2010 nec+24c32 VDO mileage OK
Skoda Superb 2012 via obd mileage ok
Polo 2004 VDO k Line mileage OK
Audi A4 2007… in 20 seconds by OBD.
Volkswagen Amarok 2014 ok ( choose golf NEC 24C64 white meter 2013-)
2013 jetta mono display ok.
2) For Hyundai
Hyundai verna fluidic obd ok
Hyundai accent 2012 by obd ok 24c16
Hyundai Creta D70F3525 ok
Hyundai Verna 24c16 ok
I20 2015 TESTED.VERY GOOOD.OK OK OK
Hyundai Accent 2011… by obd in 2 seconds
hyundai Accent 2011… by obd in 2 seconds
3) Kia
Kia Sportage with 24c16 2012 work perfect
Kia sportage 2013 round dash screen obd success
Kia sorrento 24c16 al ok obd
Kia optima mileage correction: ok
kia sorento um 2016 ok OBD2
4) Opel
Opel Isignia 2011 works well via obd
Astra J 2010 ok
Astra J 2011 read Security Code ok (via gm cruze)
Opel Insignia 2009/2011 OK
Opel Zafira 2012 OK
Opel astra 2010 2011 2012 NOT OK
5) Chevrolet
Chevrolet Cruze 2010, 2011, 2012 via obd Ok
Chevrolet Cruze 2014 via obd take less than 4 seconds
Chevrolet cruze lt 2012 alla key lost ….OK 10 min programing and mileage correction ok
Chevrolet CRUZE 2012, Read security code ok and Mileage ok
Chevrolet Cruze 13 miles ok
Chevrolet Captiva 2012, 2013 ok
6) Range Rover
Range Rover Evoque 2013 via obd ok
Range Rover Evoque SD4 2013 ok less than 2 seconds
Evoque 2012 works OBD
Rang rover sport 2014 , 10 sec after buckup all ok
Ford Tourneo 2015 H9S12EXQ384
Read ori Value ok
Focus 2013 OK
Ford fiesta 2012 OK
8) Fiat
Fiat grand punto 2010 OK
Fiat punto 2007 OK
Fiat fiorino obd ok
9) Others
New update mileage correction for hyundai Sonata 9
Benz yes BMW no
Honda civic 2006 all keys lost OK
PORSCHE Cayenne 2012 mileage OK
have made KM visteon dash 95320 vw golf 5 with success, just plug and play
Jeep grand cherokee 2013 OK
Jeep compas 2014 for obd2 2008+
I20 24c16 ok (Note: if you WANT TO DO KM IN HYUNDAI I20 THEN YOU HAVE TO PUT KM 4 TIME MORE EX.
1000 KM NEED THEN PUT 4000 KM IN X100.)
2006 Chrysler 300c -> will do dash via obd but won't do SRI
Hummer H2 2008 via obd ok
2014 Altima Via obd ok
i20 by obd ok ….. so i had to make the x4 solution given on this thread example for 25300km = 25300×4 ;
sometimes gives 9999999 some times 564873248 whatever but keep trying 1 or more number more on total.
Rio obd ok
OBDSTAR X300M Package Including:
1pc x X300 M main unit
1pc x Main cable
1pc x SD card (Host memory card)
1pc x SD card reader
1pc x X300 M user's manual
1pc x OBDII-16 connector
Pictures of OBDSTAR X300M Special for Odometer Adjustment and OBDII